Vertical Order Picker
PXV M
The new dimension in order picking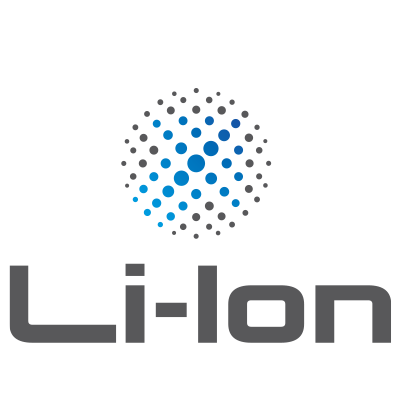 Load capacity

1000 kg

Grip height

7800 mm

Speed

10 km/h
It is the king of order picking and impresses with its exceptional goods handling and maximum reach heights, as well as offering a whole new level of safety and ergonomics. Whether put to use in wide or narrow-aisle warehouses, no other order picker uses space and time as cleverly as the PXV vertical order picker. With an order picking height of 14.5 metres, the 'large' variant – which has a load capacity of 1,200 kg – can reach even the highest shelves. Its little brother meanwhile can work at reach heights of up to 7.8 metres with a load capacity of 1,000 kg. In both versions, smooth mast transition journeys not only ensure comfortable working but also impressive goods handling.
The PXV sets new standards when it comes to user friendliness and ergonomics, too. The operator is supported by intelligent assistance systems, such as the STILL OptiSpeed system which ensures the highest possible speed without jeopardising driving safety. It also offers an excellent field of vision in the load and drive direction, plus a spacious, shock-absorbing operator's cab with tilting barriers for easy access to goods. Additional assistance systems for even greater safety and efficiency plus numerous equipment variants can also be selected individually and make the PXV the perfect, tailor-made companion for every warehouse. It's the new dimension in order picking.
Excellent space and storage efficiency:

order picking height of up to 7.8 metres
---
Simultaneous lifting and lowering

of main and additional lift
---
Easy touch:
fingertip operation for easy lowering of the additional lift while order picking
---
Perfectly configured to meet any challenge

thanks to the modular system
Request to: PXV M
Please fill out the form below. We will get back to you as soon as possible.
---
The PXV M in detail
The "Simply Efficent" factors: Performance attributes as a measure of economic efficiency
Simply easy
Particularly sensitive operation and continuous control of lifting speed
thanks to the latest proportional valve technology
Intuitive control
through the steering wheel or steering knob makes it easy for the operator to use all functions, customised to their needs
Optimum user comfort
provided by the spacious shock-protected stand-on platform with integrated presence switch
Quick and easy charging at any time
thanks to optional opportunity charging in lithium-ion variants
Simply powerful
Reliable availability
with powerful, low-maintenance AC drives for driving and lifting
Efficient and powerful performance
for every customer requirement thanks to individually configurable driving and lifting speeds
Unrivalled space utilisation
with a reach height of up to 7.8 metres
Fast lifiting and lowering speed
thanks to mast without free lift and without mast transition journeys
Optimum handling performance
thanks to smart OptiSpeed assistance system in a range of customised versions
Simply safe
Operating safety guaranteed
with innovative iGo pilot safety aisle safety assistant
Optional tilting barriers
allow reduced distance between truck and rack – for quick, safe and ergonomic order picking
Safe, comfortable and healthy operator's cab
with optional knee and support cushions
Optimum truck and operation safety
with electronic monitoring of battery locking
Simply flexible
Individually configurable for a wide range of uses
thanks to modular truck concept
Accessible pallet
allows the operator to enter the pallet to pick bulky and heavy goods
Flexible operator's cab design
using a mounting bar system for simple integration of tools (optional)
Simply connected
Maximum handling
with intelligent STILL iGo pilot navigation assistance system and semi-automated bay approach
Simple connection to warehouse management system
for optimum control of goods flow with STILL iGo pilot interface
Optimum truck safety, access protection and damage minimisation
with STILL FleetManager 4.x
Request to: PXV M
Please fill out the form below. We will get back to you as soon as possible.
---
Equipment options
Sharpening all senses: we can support you with our wide range of smart driver assistance systems and functions which will make your day-to-day work significantly easier. You will be able to drive in a safer, more comfortable, efficient and fatigue-free manner – in every driving situation.
Highlights
STILL SafetyLight 4plus
The visual warning system for fewer accidents
The blue warning light, STILL SafetyLight 4plus, significantly increases work safety in areas which are confusing or full of bends. The blue light spots are projected approx. 5 m in front of and behind the truck and warn people about the approaching truck to prevent impending collisions.
STILL iGo pilot safety
Six in one sweep
Optimised braking paths: at the end of the aisle, the forklift truck decelerates gently in relation to the speed and lifting height, which increases handling capacity.
Automatic speed adjustment: in defined zones, speed adjustments can be set automatically based on the ground conditions.

Height limitation: The adjustable height limitation enables optimum use of the space below the roof for different hall heights.

Collision prevention: known obstacles can be defined. The driver does not need to memorise all particularities of the system and can concentrate on their work.

Aisle departure assistant: steering can be blocked for a defined stretch, e.g. when departing the aisle in order to prevent collisions.

Position selection: selection enables targeted movement into defined, often-used positions such as at transfer points.
---
Acoustic signal when reversing
Safety in the warehouse is increased thanks to an acoustic signal during reversing. Colleagues are therefore able to notice the forklift truck even if they have their back to it.
Personal safety system
The mobile integrated personal safety system reliably detects persons in narrow aisles and stops the forklift truck in a timely manner before an accident occurs. An automatic brake can also be performed at the end of the aisle in combination with the personal safety system.
Access authorisation (with Fleet Manager 4.x)
Access control perfectly integrated into the truck with different types of access authorisation for one or more trucks: with FleetManager 4.x you are free to choose the type of access authorisation for one or more trucks: chip, FleetManager card, your personal plant ID card or a PIN.
Thanks to the smart auto-logout function, the trucks are automatically deactivated after a freely selectable period of time – this also increases safety.
Access authorisation (without FleetManager)
If desired, you can limit the usage of your forklift truck to specific persons or groups of persons via access authorisation. Select whether the release of the truck should be carried out using a key switch or via a digicode system with ten configurable access codes (or PINs).
Learn more
Access authorisation (without FleetManager 4.x) with PIN
Digicode systems (PIN) are an easy way to prevent unauthorised use of the truck. The truck can be started up quickly and easily, simply by entering the PIN code. This allows the user to limit access authorisation to specific individuals or groups. It is possible to configure up to ten PIN codes.
More information
Shock-protected cab floor
Like driving on feathers: the shock-protected cab floor relieves pressure from the employee and a large foot pedal allows for a variable and comfortable stationary position.
---
Model Overview
| Model | Maximum capacity (kg) | Maximum reach height (mm) | Travel speed (km/h) | Battery voltage (V) |
| --- | --- | --- | --- | --- |
| PXV/Li-Ion | 1000 | 7800 | 10 | 24 |
---
Downloads
The document provided for download is the updated version of the operating instructions for the standard truck. It does not include descriptions of customer options (Customer Option). For a concrete truck, please request the respective specific manual according to the serial number and the year of production from the STILL spare parts service.
---
Contact
Fill out the form
We will get back to you as soon as possible.
Call your expert advisor
The direct wire to your expert advisor
Request to: PXV M
Please fill out the form below. We will get back to you as soon as possible.
/2/128/158/939/21468