That's what we do
Production planning engineer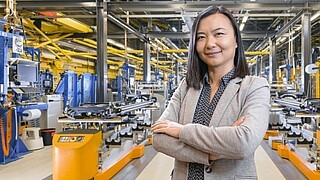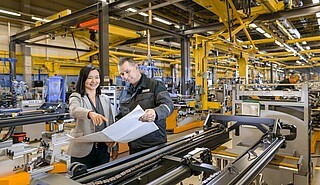 Interview - STILL Production planning engineer
Name: Meng Umland
Position: Production Planning Engineer
Playing field: Hamburg Head Office
Key player at STILL since: 2007
Playing position: Production Planning Engineer

What was your route into STILL?
I first learnt about STILL at a logistics trade fair during my degree. I studied industrial engineering at the TU Berlin and looked into various facets of logistics. It was inevitable that I came into contact with STILL and the company's product range during this.

How did you get to your current position?
After the trade show, I looked at the STILL homepage and found my current job on the jobs page. I applied straight away and was invited to an interview shortly after. In the interview I received a great deal of information on STILL and the role, and it became clear to me that I wanted to work here.
Why did you decide to work at STILL?
A crucial factor in my decision was that STILL is a renowned and prestigious company both in Hamburg and in the industry. In addition, I was impressed by the exciting tasks.
Describe a typical working day and your working environment:
My responsibilities are planning and coordinating with the other departments to produce a production and capacity plan that is as efficient as possible for our plant in Hamburg.
What makes your work at STILL so exciting?
For me it's the great amount of freedom. I have the opportunity to contribute my ideas and find solutions by myself.
Why are you a key player (at STILL)?
In my role, I create the production programme and the corresponding capacity and staff plans together with my colleagues. In doing so I help to ensure that our products are delivered to the customer at the agreed time.
In addition, I am a training officer in my department so I can pass on my knowledge to our trainees.
What have been the highlights of working at STILL so far?
My highlight, and also the most extensive project, was the successful implementation of SAP in the Hamburg Head Office. But even after the implementation, I am constantly working on the development of our systems and processes.
Complete the sentence: Working at STILL is…
exciting, responsible and always associated with enjoyment at work.

Describe STILL (as an employer) in 3 words:
innovative, international, employee-oriented.
What do you like most about STILL?
I just like working in an innovative and professional environment where I am surrounded by great products.
Was makes STILL stand out as an employer?
In addition to challenging and varied work, STILL offers me the greatest possible individual freedom with its flexible working hours. That way I can juggle my career and my family.
Where else do you apply your skills as a key player?
I can make use of my organisational and coordination skills as a key player not only at STILL, but also within my family.