Pedestrian forklift truck
EXV-CB 06-16
Flexibility meets innovation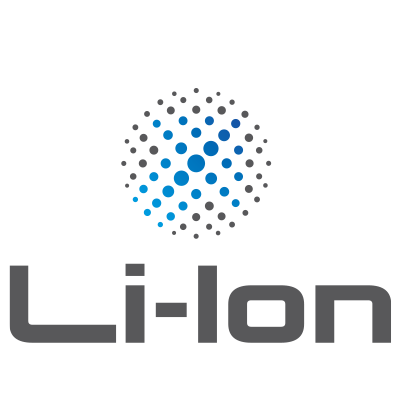 Secure goods transport: mast tilt for easy and secure handling of load carriers
Maximum flexibility: different pallets and attachments can be used
Optimal manoeuvrability and ergonomics thanks to electrical steering unit and OptiSpeed tiller
Request to: EXV-CB 06-16
Please fill out the form below. We will get back to you as soon as possible.
Load lifting easier than ever before: with the EXV-CB high lift pallet truck, you can lift pallets and carriers of any kind. The cantilever forks allow you to expand your functionality using a range of accessories. A lifting capacity of up to 1,600 kg combined with lifting heights up to 4.2 m guarantee optimal storage consolidation and handling capacity. The electrical steering unit and the smart STILL tiller ensure intuitive and equally fatigue-free operation. Proportional valve technology ensures precision right to the fork tips, enabling precise lifting and lowering and thereby noticeably simplifying load handling.

The STILL OptiSpeed tiller guarantees optimal safety and automatically adjusts the driving speed in accordance with the tiller angle. With the webbased FleetManager option, you can easily integrate the EXV-CB into your fleet: Who may use which high lift pallet truck and for which tasks? How is the EXV-CB's capacity being utilised? When was it involved in an accident? All in all, the EXV-CB is as versatile as a Swiss army knife, optimising your workflow from the pre-storage area to the shelves.
---
The EXV-CB 06-16 in detail
Simply easy
Fatigue-free operation: precise and smooth electrical steering unit
Unobstructed view when driving: free view mast and centrally positioned tiller
Precise control in the narrowest spaces: sensitive proportional valve control and optional creep speed function
Drive, steer and lift with just one hand: ergonomic and intuitive operation for left and right handers
Simply safe
OptiSpeed tiller adjusts speed automatically depending on the distance between the operator and the truck
Safety in mind: optional load capacity display shows the operator the current mast height and associated residual load capacity
Safe cornering: Curve Speed Control automatically adjusts speed to the steering angle when cornering
Simply connected
Manage online: with FleetManager, you can link the forklift truck to a web-based application
Suitable for multiple operators: define several forklift truck users with different operator profiles
All trucks under control: fleets can be analysed based on need using comprehensive data
Information at a glance: modern easy-to-follow colour display
Simply powerful
Optimal utilisation of storage space: high lift heights and residual load capacities
The right driving programme for all situations: outstanding efficiency or maximum handling capacity thanks to ECO, BOOST or Blue-Q
Maximum handling capacity: powerful, reliable and low-maintenance AC drive motor
Always ready for use: li-ion battery with a capacity of between 300 Ah and 500 Ah and straightforward lateral battery change
Simply flexible
For all pallet types: adjustable forks enable handling of a wide range of pallets
For all load carriers: thanks to the self-supporting forks, closed carriers can also be lifted with ease
Individually expandable: up to two additional hydraulic functions for attachments
---
Equipment options
Sharpening all senses: we can support you with our wide range of smart driver assistance systems and functions which will make your day-to-day work significantly easier. You will be able to drive in a safer, more comfortable, efficient and fatigue-free manner – in every driving situation.
Load backrest
Keeping the goods in place: the load backrest stabilises the transported goods at the fork carriage back so that they can be securely transported from A to B.
Access authorisation (without FleetManager 4.x) with PIN
Digicode systems (PIN) are an easy way to prevent unauthorised use of the truck. The truck can be started up quickly and easily, simply by entering the PIN code. This allows the user to limit access authorisation to specific individuals or groups. It is possible to configure up to ten PIN codes.
More information
OptiSpeed tiller
Works at any angle
Depending on the tiller angle, the OptiSpeed tiller steering automatically ensures that the maximum driving speed is adapted to the angle. If the angle becomes sharper, the truck decelerates automatically. The tiller steering helps to ensure safe movement even in tight spaces.
The operator is thus able to steer easily and work ergonomically.
Driver profile via FleetManager
Who can use which forklift truck for which area of application? How fast may a certain driver travel in the industrial truck?
The solution: our smart driver profiles in FleetManager 4.x. This web-based application allows the features of the truck to be adapted to the operator's requirements, such as a reduction in travel, lifting or tilting speed or automatic activation of the lights.
More information
---
Downloads
The document provided for download is the updated version of the operating instructions for the standard truck. It does not include descriptions of customer options (Customer Option). For a concrete truck, please request the respective specific manual according to the serial number and the year of production from the STILL spare parts service.
---
Model Overview
| Model | Maximum capacity (kg) | Maximum lift height (mm) | Travel speed (km/h) | Battery voltage (V) |
| --- | --- | --- | --- | --- |
| EXV-CB 06 | 600 | 3.516 | 6.0 | 24 |
| EXV-CB 10 | 1.000 | 3.824 | 6.0 | 24 |
| EXV-CB 12 | 1.200 | 4.224 | 6.0 | 24 |
| EXV-CB 16 | 1.600 | 4.224 | 6.0 | 24 |