Shelving systems for intralogistics
Industrial shelving for every application
Where product diversity comes into play.
Shelving systems are a decisive building block for efficient warehouse logistics. An optimally planned warehouse is a key factor for high economic efficiency. As a full-range supplier in the field of industrial racking, STILL offers a comprehensive portfolio, from static racking systems such as pallet, drive-in or cantilever racking to dynamic racking systems, e.g. live storage and mobile racking, and platform systems.
With storage racking systems, we always say: "One solution does not fit all". When planning a racking system, there are many different variables to consider, such as the storage area, the supply chain, the available material handling equipment, the current and future process flows and the goods themselves. If just one of the variables changes, the ideal racking solution will be completely different. We will work with you to develop a racking system that stores different goods securely, makes the best use of your warehouse space and area, ensures fast storage and retrieval processes or offers warehouse automation options.
---
Shelf consulting also in combination with vehicles
Holistic offer from warehouse planning to assembly
Conception of logistics processes, e.g. picking processes
Automated storage solutions
Guaranteed safety and annual shelf inspection
---
Racking systems in warehouse logistics at a glance
---
Advice for industrial shelving and warehouse planning
The first step is to choose the right shelving system. With the competent advice of our specialists, we accompany you from the planning to the installation of your individual shelving systems.
Your direct contact with our racking experts: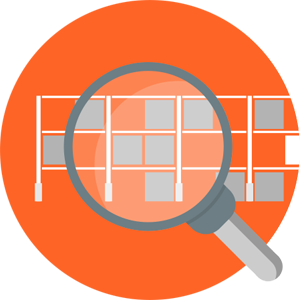 STILL racking consultant
Find your perfect rack in only 2 minutes:
What do you store mostly?
Do you need a particularly compact storage with high storage heights to make use of the relatively small space?
These are the best racks for your warehouse:
Do you need to access every pallet at all times?
This is the best rack for your warehouse:
This is the best rack for your warehouse:
This is the best rack for your warehouse:
These are the best racks for your warehouse:
These are the best racks for your warehouse:
These are the best racks for your warehouse:
How do you organise your goods management?
These are the best racks for your warehouse:
These are the best racks for your warehouse:
---
---
---
Industrial shelving in practice
---
Well positioned together
We advise on the selection of suitable racking systems. We plan after examining your storage conditions, the article structure and picking processes.
We combine racking with the right vehicle and automation solutions.
We take regionally applicable standards and safety regulations into account during planning.
We assemble with specially trained assembly teams.
We check the safety of your racking systems annually with the legally prescribed racking inspection (DIN EN 15635).
---
Warehouse consulting and planning
Our experts are available to answer your questions.
Industrial shelving from STILL
Your warehouse logistics are only as good as each individual component of your warehouse. This is why the selection of suitable industrial shelving is of particular importance. Regardless of the requirements of your industry, you are always faced with the challenge of storing different goods safely, making optimum use of the space and area of your warehouse and ensuring fast storage and retrieval processes.
As a full-range supplier, STILL has a comprehensive range of safe and solid racking systems, from industrial racking with individual or batch access, long goods racking such as cantilever racking or small parts storage systems - all including extensive accessories and assembly. STILL supports you in the choice of racking system and advises you on the selection of suitable warehouse trucks or with regard to automated storage options. We take key data from the warehouse, the previous racking system (if any), the current and future process flows in order to develop a customised racking concept.
In high-density racking systems, the handling speed can be significantly increased with the pallet shuttle. The intelligent system enables semi-automatic storage and retrieval of load carriers. For this purpose, a forklift delivers the pallet at the beginning of a racking level. There, the radio-controlled shuttle automatically lifts the pallet, moves it into the depth of the rack and gently sets it down at the end of the channel.