Applications
Beverages
When a smooth flow is top priority
High turnover performance to move heavy and at the same time fragile loads whilst meeting hygiene and temperature requirements are typical challenges in the beverage industry. In addition, today's markets demand higher flexibility and shorter time-to-market as batch sizes shrink wile assortments grow. Producers must be able to react quickly and operate with efficient processes. Optimum utilisation of space, high throughput and route-optimised order picking are just as elementary here as are accelerated dispatch of goods and fast loading and unloading of lorries.
Requirements in the beverage industry
Power: High turnover performance with seasonal peaks
Compactness: Storage in tight spaces in block storage
Availability: Dependable order handling
---
STILL White Paper on intralogistics in the beverage industry
Our white paper provides information on all relevant topics relating to intralogistics modules, special requirements and future trends in the industry.
Register now for the STILL Newsletter and receive the white paper "Intralogistics in the beverage industry"!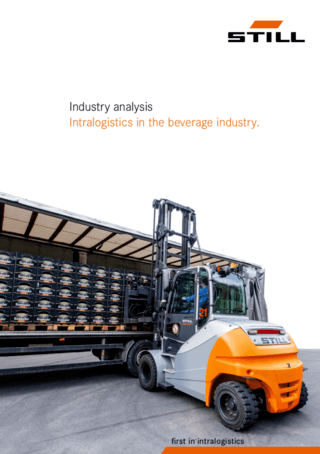 With your request you will receive an e-mail confirming your e-mail address and the link to download the white paper.
---
Applications
Intralogistics practically applied. Convince yourself of our customised industry solutions.
---
Contact us
Find out more? Contact us for further information.
Request to: Solutions in the beverage industry
Please fill out the form below. We will get back to you as soon as possible.