Electric Forklift Truck
SXV-CB 10
Flexibility meets innovation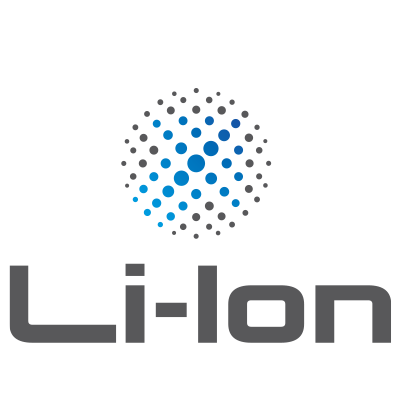 Load capacity

1000 kg

Rated lift

5380 mm

Speed

12 km/h
The SXV-CB is a reliable all-rounder for a range of applications. The electric forklift truck is extremely compact and particularly stable when cornering thanks to excellent weight distribution and automatic speed restriction. With its narrow aisle width and small turning radius, it is also extremely manoeuvrable in the tightest of spaces. It can effortlessly lift up to 1,000 kilograms on its cantilever forks. The SXV-CB is user-friendly, and, thanks to its speed-dependant steering, can be controlled with precision and efficiency with minimal effort. There is also the option of integrating a second control panel for added convenience when reversing. This facilitates forward and reverse driving with left- and right-handed operation, without having to turn your body too far.
Speaking of comfort: Drivers love the SXV-CB for its ergonomics, which guarantee fatigue-free load handling. This is ensured by the comfortable stand-on workplace which offers plenty of space to move, the upholstered backrest, the low step height of 120 mm on each side and the ergonomic steering and operation without needing to alter your hand position. The unrestricted view of the warehouse and load provide a high level of working comfort, as well as safety. After all, where the driver effortlessly has everything in view, driver, surroundings, load and vehicle are kept safe. The robust overhead guard also contributes to safety, while the optionally configurable warning light aids visibility in warehouse traffic. This means that the SXV-CB provides an answer to many common issues in warehouse management and is your powerful and versatile partner for stacking, transportation, order picking, or loading and unloading.
A versatile all-rounder:

compact dimensions, intuitive operation and outstanding availability ensure a high level of stability and therefore a wide range of potential applications
---
Manoeuvrability in confined spaces:

small turning radius and narrow aisle width
---
Ergonomic workplace:

comfortable driver's seat and fatigue-free load handling thanks to speed-dependent steering without readjusting hand position
---
Request to: SXV-CB 10
Please fill out the form below. We will get back to you as soon as possible.
---
The SXV-CB 10 in detail
The "Simply Efficent" factors: Performance attributes as a measure of economic efficiency
Simply easy
Fatigue-free operation:
precise and smooth electrical steering unit

Unobstructed view when driving:
free view mast and centrally positioned tiller

Precise control in the narrowest spaces:
sensitive proportional valve control and optional creep speed function

Drive, steer and lift with just one hand:
ergonomic and intuitive operation for left and right handers


Simply powerful
Optimal utilisation of storage space:
high lift heights and residual load capacities
The right driving programme for all situations:
outstanding efficiency or maximum handling capacity thanks to ECO, BOOST or Blue-Q

Maximum handling capacity:
powerful, reliable and low-maintenance AC drive motor

Always ready for use:
li-ion battery with a capacity of between 300 Ah and 500 Ah and straightforward lateral battery change


Simply safe
OptiSpeed tiller
adjusts speed automatically depending on the distance between the operator and the truck

Safe cornering:
Curve Speed Control automatically adjusts speed to the steering angle when cornering
Simply flexible
For all pallet types:
adjustable forks enable handling of a wide range of pallets

For all load carriers:
thanks to the self-supporting forks, closed carriers can also be lifted with ease

Individually expandable:
up to two additional hydraulic functions for attachments
Simply connected
Manage online:
with FleetManager, you can link the forklift truck to a web-based application

Suitable for multiple operators:
define several forklift truck users with different operator profiles

All trucks under control:
fleets can be analysed based on need using comprehensive data

Information at a glance:
modern easy-to-follow colour display
Request to: SXV-CB 10
Please fill out the form below. We will get back to you as soon as possible.
---
Equipment options
Sharpening all senses: we can support you with our wide range of smart driver assistance systems and functions which will make your day-to-day work significantly easier. You will be able to drive in a safer, more comfortable, efficient and fatigue-free manner – in every driving situation.
Highlights
STILL SafetyLight 4plus
The visual warning system for fewer accidents
The blue warning light, STILL SafetyLight 4plus, significantly increases work safety in areas which are confusing or full of bends. The blue light spots are projected approx. 5 m in front of and behind the truck and warn people about the approaching truck to prevent impending collisions.
Warning Zone Light/ Warning Zone Light Plus
Perfect addition to the STILL SafetyLight
The STILL warning zone light projects two strips of light to the left and right of the forklift truck. The optional illumination equipment serves as a visual warning for pedestrians and other drivers in the vicinity by projecting luminescent strips on the hall floor at the sides of the forklift truck.
The STILL Warning Zone Light Plus projects a semi-circle around the rear of the truck. This also increases awareness of the truck and marks a typical danger zone when approaching. This reduces the risk of pedestrian injury.
The STILL Warning Zone Light and the STILL Warning Zone Light Plus therefore perfectly complement the STILL Safety Light, which projects a blue cone of light in the front of the truck in the direction of driving.
---
Load backrest
Keeping the goods in place: the load backrest stabilises the transported goods at the fork carriage back so that they can be securely transported from A to B.
Access authorisation (without FleetManager 4.x) with PIN
Digicode systems (PIN) are an easy way to prevent unauthorised use of the truck. The truck can be started up quickly and easily, simply by entering the PIN code. This allows the user to limit access authorisation to specific individuals or groups. It is possible to configure up to ten PIN codes.
More information
Highlights
Curve Speed Control
Automatic speed adjustment for curves
The speed limiter controlled by steering angle reduces possible damage to goods by adapting to an appropriate cornering speed. This assistance function is available for various forklift trucks and warehouse technology devices, and regulates the driving speed automatically according to the steering angle. In other words, the driver doesn't need to worry about speed when cornering. The truck automatically decelerates precisely as much as necessary for the operator to drive as safely but as quickly as possible.
---
---
Model Overview
| Model | Maximum capacity (kg) | Maximum lift height (mm) | Travel speed (km/h) | Battery voltage (V) |
| --- | --- | --- | --- | --- |
| SXV-CB 10 | 1000 | 5380 | 12 | 24 |
---
Downloads
The document provided for download is the updated version of the operating instructions for the standard truck. It does not include descriptions of customer options (Customer Option). For a concrete truck, please request the respective specific manual according to the serial number and the year of production from the STILL spare parts service.
---
Contact
Fill out the form
We will get back to you as soon as possible.
Call your expert advisor
The direct wire to your expert advisor
Request to: SXV-CB 10
Please fill out the form below. We will get back to you as soon as possible.
/2/128/158/932/21421