Double Stacker Trucks
EXD-S 20
Twice the load –
half the time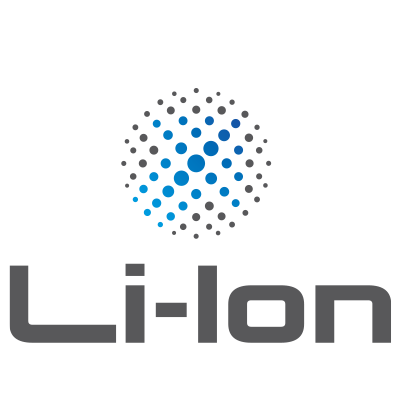 Load capacity

2000 kg

Rated lift

2424 mm

Speed

10 km/h
A strong warehouse truck quartet
Turn everyday warehouse challenges into business advantages.

The warehouse is more than a workplace - it is a playing field full of logistical challenges. Those who master these challenges smartly gain tangible business advantages. With our warehouse trucks, your operations will be a success: our enforcers have been designed to make your flow of goods both unrivalled and efficient. With processes that are reliable, safe and easy to handle.
Request to: EXD-S 20
Please fill out the form below. We will get back to you as soon as possible.
---
The EXD-S 20 in detail
The "Simply Efficent" factors: Performance attributes as a measure of economic efficiency
Simply easy
Smooth electrical steering and intuitive operation
of all functions for left- and right-handed operators with STILL Easy Drive steering wheel

Easy access and optimal protection
for the operator's back and joints: low access point and air-cushioned stand-on platform optionally available with integrated compressor

Lithium-ion version
with optional built-in charger for decentralised charging at any power socket
Simply powerful
Fast goods handling:
up to 2,000 kg lifting capacity and a maximum speed of 10 km/h

Withstands even the toughest applications:
robust, durable chassis made from solid steel

Swift, safe movement on ramps:
high-powered drive and lift motor and 5-wheel chassis with support stabilising wheels

Built for continuous operation:
reliable, low-maintenance and powerful drive
Simply safe
Working with ease and precision thanks to unobstructed field of vision:
free view mast and centrally positioned tiller

The Dynamic Drive Control assistance system
automatically adjusts the speed to the lift height and load

Move safely
between the truck and shelves at all times thanks to the optimally positioned impact plate

Fast and safe cornering:
Curve Speed Control automatically adapts speed to the steering angle when cornering

Optimal protection for the feet
thanks to the low-lying frame

Safe load handling
in cramped environments thanks to compact dimensions

Only moves off once the operator is standing securely:
optional foot sensor detects whether the feet are within the truck's contour
Simply flexible
High and flexible turnover of goods thanks to double-deck function:
move up to 2,000 kg on the initial lift, up to 1,200 kg on the mast or two loads of up to 1,000 kg on top of each other

Wide range of storage options
and optional accessories bracket for attaching extra equipment such as terminals or security lights

Flexibly configurable driver's cab
for various key applications, from frequent ramp driving through to long transport distances: rear access, side access or backrest

Suitable driving programmes for any application,
from maximum handling power through to optimal efficiency: ECO, BOOST or Blue-Q

Decentralised and flexible
charging at any power socket with the optional built-in charger
Simply connected
Versatile and flexible access control
with optional FleetManager 4.x

Fast service analysis
and parametrisation of settings thanks to CAN bus interface

Easy integration into material flow management system
thanks to MMS provision
---
Equipment options
Sharpening all senses: we can support you with our wide range of smart driver assistance systems and functions which will make your day-to-day work significantly easier. You will be able to drive in a safer, more comfortable, efficient and fatigue-free manner – in every driving situation.
Load backrest
Keeping the goods in place: the load backrest stabilises the transported goods at the fork carriage back so that they can be securely transported from A to B.
Access authorisation (with Fleet Manager 4.x)
Access control perfectly integrated into the truck with different types of access authorisation for one or more trucks: with FleetManager 4.x you are free to choose the type of access authorisation for one or more trucks: chip, FleetManager card, your personal plant ID card or a PIN.
Thanks to the smart auto-logout function, the trucks are automatically deactivated after a freely selectable period of time – this also increases safety.
Access authorisation (without FleetManager 4.x) with PIN
Digicode systems (PIN) are an easy way to prevent unauthorised use of the truck. The truck can be started up quickly and easily, simply by entering the PIN code. This allows the user to limit access authorisation to specific individuals or groups. It is possible to configure up to ten PIN codes.
More information
Driver profile via FleetManager
Who can use which forklift truck for which area of application? How fast may a certain driver travel in the industrial truck?
The solution: our smart driver profiles in FleetManager 4.x. This web-based application allows the features of the truck to be adapted to the operator's requirements, such as a reduction in travel, lifting or tilting speed or automatic activation of the lights.
More information
Lowered driving speed with lifted forks
Forks up, speed down:
More safety, less product breakage and ensuring proper vehicle use - these are the benefits offered by the Speed Reduction assistance system when the fork carriage is raised. As soon as the forks reach a height of 500 mm (or another defined threshold), the speed of the vehicle is automatically reduced. Even if a driver forgets that he should not drive with the load raised, the assistance system slows him down, guaranteeing safe handling of the load and vehicle.
Learn more
---
Model Overview
| Model | Maximum capacity (kg) | Maximum lift height (mm) | Travel speed (km/h) | Battery voltage (V) |
| --- | --- | --- | --- | --- |
| EXD-S 20 / Li-Ion | 2.000 | 2.424 | 10.0 | 24 |
---
Downloads
The document provided for download is the updated version of the operating instructions for the standard truck. It does not include descriptions of customer options (Customer Option). For a concrete truck, please request the respective specific manual according to the serial number and the year of production from the STILL spare parts service.
---
Contact
Fill out the form
We will get back to you as soon as possible.
Call your expert advisor
The direct wire to your expert advisor
/2/128/158/4463/1063