Rider seated low lift pallet truck
FXH 33
Top Performance in Record Time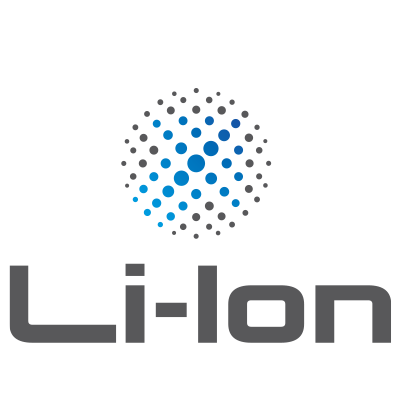 Effective goods handling due to simultaneous transport of three pallets (3.3 t)
Fast transport of goods even over long distances thanks to travel speeds of up to 20 km/h
Optimal driver's seat ergonomics and visibility of the fork tips thanks to high seat position
Precise, safe lifting and lowering of load due to proportional valve technology
Request to: FXH 33
Please fill out the form below. We will get back to you as soon as possible.
The FXH 33 is the transport locomotive among the STILL low lift pallet trucks. Other models quickly reach their limits in retail and industry – the powerful FXH 33, on the other hand, is completely in its element. Its rounded forks can lift up to three pallets at the same time. Owing to its lifting capacity of up to 3.3 tonnes, which is enormous for its class, the compact powerhouse can handle even the most heavy-duty applications. Coupled with a driving speed of up to 20 km/h, the FXH 33 achieves an outstanding handling capacity. Its exceptional performance is due to its two powerful rotary current drive motors, each with 6.5 kW. The battery is also a strong performer: with up to 930 Ah, it effortlessly masters any heavy-duty operations. In order to make the operator's work as pleasant as possible, the FXH 33 has a range of impressive features.

The brand-new colour display provides information about the battery status, driving speed, kilometres travelled, date and time. The display brightness automatically adjusts to the environment. While the joystick and the electric steering help with precise manoeuvring, the high seat position ensures a clear view of the goods transport. The cushioned driver's seat and the height-adjustable foot plate guarantee an ergonomically optimised driving experience, regardless of the operator's stature. Various systems – including Curve Speed Control, shunting and STILL Safety Light – also ensure maximum safety in the workplace.
---
The FXH 33 in detail
Simply easy
Easy to manoeuvre even in the most confined spaces due to compact chassis contour
Exceptional handling performance thanks to optimal visibility of the fork tips
Rounded fork tips enable fast and secure pallet lifting
Precise goods handling thanks to fully electric 360° steering
Intuitive operation of all functions via joystick
Simply safe
Ergonomic and safe access via generously sized steps and handhold
Automatic speed adjustment to the steering angle keeps goods
securely in place when cornering
Sensitive braking along with energy recovery owing to the regenerative braking system
Optimal safety in the event of a collision thanks to optional impact protection integrated at the drive end
Visibility for other warehouse employees thanks to blue point of light projected by optional STILL Safety Light / STILL Safety Light 4Plus
Simply connected
Clear overview of all relevant information via optional STILL neXXt fleet tool
Shock detection, access protection against unauthorised third parties and cost optimisation with the optional STILL FleetManager 4.x
Optimal goods flow thanks to the optional MMS preparation for straightforward integration into the material flow management system
Easy service analysis and parametrisation of settings via CAN bus interface
Simply powerful
Effective goods handling at up to 20 km/h and a lifting capacity of up to 3,300 kg
Powerful movement thanks to two reliable AC drive motors (48 V)
Sufficient energy for multi-shift operation thanks to high battery capacity of up to 930 Ah
Short charge cycles through optional lithium-ion technology
Precise, safe lifting and lowering using proportional valve technology
Simply flexible
Superior comfort thanks to cushioned driver's seat, generous leg room and a range of storage options
Ergonomic conditions for all body sizes thanks to optional electric height-adjustable foot plate
Suitable for any warehouse thanks to optional cold-store cabin and wind shield on three sides
Always ready for use with fast, lateral battery change (optional)
---
Equipment options
Sharpening all senses: we can support you with our wide range of smart driver assistance systems and functions which will make your day-to-day work significantly easier. You will be able to drive in a safer, more comfortable, efficient and fatigue-free manner – in every driving situation.
Highlights
STILL SafetyLight 4plus
The visual warning system for fewer accidents
The blue warning light, STILL SafetyLight 4plus, significantly increases work safety in areas which are confusing or full of bends. The blue light spots are projected approx. 5 m in front of and behind the truck and warn people about the approaching truck to prevent impending collisions.
---
Load backrest
Keeping the goods in place: the load backrest stabilises the transported goods at the fork carriage back so that they can be securely transported from A to B.
Access authorisation (without FleetManager 4.x) with PIN
Digicode systems (PIN) are an easy way to prevent unauthorised use of the truck. The truck can be started up quickly and easily, simply by entering the PIN code. This allows the user to limit access authorisation to specific individuals or groups. It is possible to configure up to ten PIN codes.
More information
Driver profile via FleetManager
Who can use which forklift truck for which area of application? How fast may a certain driver travel in the industrial truck?
The solution: our smart driver profiles in FleetManager 4.x. This web-based application allows the features of the truck to be adapted to the operator's requirements, such as a reduction in travel, lifting or tilting speed or automatic activation of the lights.
More information
---
Downloads
The document provided for download is the updated version of the operating instructions for the standard truck. It does not include descriptions of customer options (Customer Option). For a concrete truck, please request the respective specific manual according to the serial number and the year of production from the STILL spare parts service.
---
Model Overview
| Model | Maximum capacity (kg) | Maximum lift height (mm) | Travel speed (km/h) | Battery voltage (V) |
| --- | --- | --- | --- | --- |
| FXH 33 / Li-ion | 3300 | 115 | 20.0 | 48 |