Order Picker
OPX-L 12
Thrillingly dynamic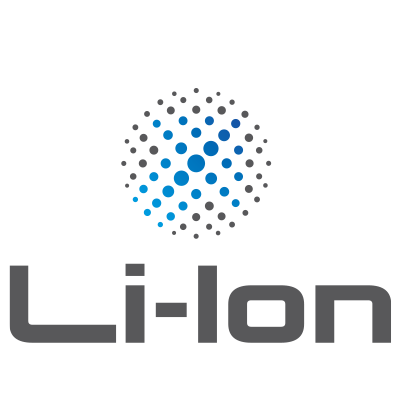 High load capacity of up to 1,200 kg for heavy loads
Ideal for even the narrowest aisles thanks to compact vehicle dimensions
Maximised operator safety and low-impact transport thanks to the raising of the load guard mast lift actuation
Request to: OPX-L 12
Please fill out the form below. We will get back to you as soon as possible.
Power, ergonomics and manoeuvrability are the hallmarks of the OPX-L 12: Thanks to its mast picked goods of up to a total weight of 1,200 kg can be lifted to a working height of up to 786 mm – backfriendly ergonomics as standard. The lift and lower buttons provide even more comfort. The vehicle raises and lowers the pallet depending on the loading condition.

You benefit from having the optimum order picking height at all times. The lift function allows pallets to be stacked lengthwise. In combination with the high manoeuvrability, you can make better use of existing storage space, down to the last centimetre.
---
The OPX-L 12 in detail
Simply easy
High driving comfort due to height-adjustable, electric steering wheel with automatic neutral position
Less need for training thanks to intuitive display and control unit
Freedom of movement on the wide operator's platform with optional extra narrow backrest
Maximum energy savings with the ECO driving program
iGo neo vehicles drive, steer, accelerate and brake independently and follow their operator at every turn
Simply safe
Fatigue-free mounting and dismounting via the low vehicle entrance
Excellent visibility thanks to LED daytime running light, Safety Light and Safety Light 4Plus
Increased safety when cornering with Curve Speed Control and Dynamic Drive Control
Less wear on the forks due to speed reduction with lowered forks
iGo neo offers maximum safety for people in the warehouse environment thanks to a unique and multi-level safety concept
Minimisation of impact damage even when the OPX iGo neo is driven manually
Simply connected
Operator management, shock detection and access protection with FleetManager 4.x
Early detection of a flat battery with the LED daytime running light Plus
Integration into customer processes via automation interface and MMS preparation
iGo neo: safe and reliable operator recognition thanks to the hybrid tracking system, even during Z-picking
Simply powerful
High handling performance thanks to a load capacity of up to 2,500 kg
Powerful, reliable and low-maintenance 3-kW three-phase AC traction motor
Fast goods handling through powerful acceleration and a travel speed of up to 14 km/h
Cornering stability and optimum traction with the optional 5-wheel chassis
iGo neo: up to 75 % less mounting and dismounting to relieve the operator; picking performance is significantly increased compared to conventional picking
Simply flexible
High picking performance without mounting and dismounting thanks to pedestrian operation
Fast order picking on the first level with fold-down step and raisable operator's platform
Prevention of back pain with optional air-cushioned driver's stand and folding seat
Flexible use of in-house batteries with the tray for batteries by other manufacturers
OPX and OPX iGo neo as basic vehicles available in different variants according to the individual picking requirements
---
Equipment options
Sharpening all senses: we can support you with our wide range of smart driver assistance systems and functions which will make your day-to-day work significantly easier. You will be able to drive in a safer, more comfortable, efficient and fatigue-free manner – in every driving situation.
Highlights
STILL SafetyLight 4plus
The visual warning system for fewer accidents
The blue warning light, STILL SafetyLight 4plus, significantly increases work safety in areas which are confusing or full of bends. The blue light spots are projected approx. 5 m in front of and behind the truck and warn people about the approaching truck to prevent impending collisions.
Learn more
---
Bracket restraint systems
Bracket systems protect drivers thanks to their stable structure and assembly within the truck contour. We also offer fitting and retrofitting for trucks with a rear windscreen. This does not restrict the freedom of movement or the all-round visibility of the driver, nor does it make getting on and off the truck more difficult. The manual system can be opened and closed by hand. The automatic system is coupled with the hand brake or accelerator pedal, and closes the bracket as soon as the truck begins to move.
Load backrest
Keeping the goods in place: the load backrest stabilises the transported goods at the fork carriage back so that they can be securely transported from A to B.
Learn more
Warning tone when reversing
Safety in every direction: an acoustic signal during reversing warns colleagues that a truck is approaching. They are therefore able to act promptly even if they have their back to the truck.
Learn more
Access authorisation (without FleetManager)
If desired, you can limit the usage of your forklift truck to specific persons or groups of persons via access authorisation. Select whether the release of the truck should be carried out using a key switch or via a digicode system with ten configurable access codes (or PINs).
Learn more
Access authorisation (without FleetManager 4.x) with PIN
Digicode systems (PIN) are an easy way to prevent unauthorised use of the truck. The truck can be started up quickly and easily, simply by entering the PIN code. This allows the user to limit access authorisation to specific individuals or groups. It is possible to configure up to ten PIN codes.
Liftable driver platform
Perfectly suitable for vertical order picking at a height of up to 2.80 m. The platform can be lifted up to 1200 mm, whereby the storage area can be doubled with a second shelf level. Driving and steering is also possible with a lifted platform with STILL Easy Drive and STILL Easy Move for a high reloading performance.
Learn more
Height-adjustable backrest
Always in the right position: thanks to the height-adjustable backrest, the sitting position can be adjusted for the individual needs of the operator. This provides relief even during longer routes. There is also the option to couple the seat to the pneumatic suspension of the driver's cab as an option.
Learn more
Fold-out step
For occasional access: the optional fold-out step is perfect for order picking at the first level with a reach height up to 2183 mm.
Learn more
Excellent seat comfort
Saves space and quickly provides added comfort: thanks to the ergonomic, height-adjustable, pneumatically cushioned folding seat, the operator can sit comfortably even on long routes.
Learn more
Pedestrian operation