From an intralogistics point of view, the motto today is: "The company with the best processes will be successful". Efficient intralogistics revolves around lean and flexible processes. When it comes to LEAN logistics, tugger trains are a central component.

The introduction of tugger train systems is a complex issue and essentially means a change in processes. At the beginning there is always the analysis phase to answer the relevant questions about the initial situation.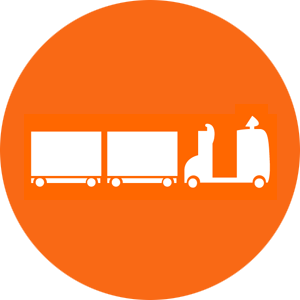 STILL Tugger train advisor
Make your first move!
Start your tugger train consulation online!
What load carrier sizes are you using?
What is the maximum load weight per load carrier?
Are trolleys already in use?
Are all 4 rollers steerable?
What is the nature of the planned area of operation?
You took the first step!
The next step is the joint analysis of your logistics processes. Based on your information, we will gladly prepare a first coordination meeting.

Arrange a non-binding consultation appointment with your personal consultant and take the next step towards introducing a tugger train system.
Our White Paper for the introduction of tugger train systems
Trolley in and off you go?
Our white paper informs about the relevant topics around the The how, what and why of implementing a tugger train system.

Catch the train!

Subscribe now to STILL Newsletter and receive the white paper about tugger train introduction!
Tugger train introduction
The transition from a conventionally operated production logistics process to modern internal material supply using a tugger train system is an essential step for the company and requires a competent partner.

That's why STILL is your ideal partner for implementing tugger trains:
Holistic system provider - from initial consultation to implementation
20 years of experience in introducing tugger train systems
Inventor of the LiftRunner®: Best in the industry for 10 years
In-house production of tugger trains
Strong partner of DEMATIC for a fully automated flow of goods
---
Topics for the introduction of tugger trains
---
Do you have any questions?
Your expert advisor will be happy to answer any questions you may have about your tugger train introduction. Call us or arrange a callback.
Request to: Introduction of tugger train systems
We will be happy to send you our white paper on the introduction of tugger trains: "Trolley in and off you go?" as a free download.