Very narrow aisle truck
MX-X
Perfection in performance and comfort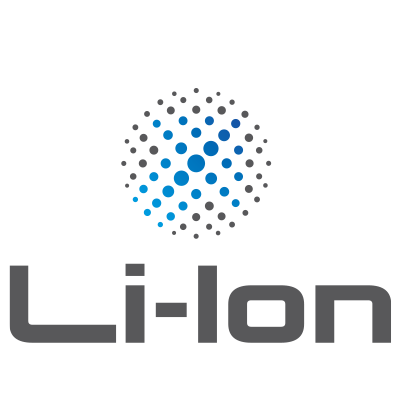 Optimum use of storage space: 18-metres lift height and highest residual load capacity
Fast storage and retrieval: Active load stabilisation (ALS) to reduce mast oscillations
Maximum possible working comfort: Spacious and flexibly adjustbale driver's cabin
Maximum travel speeds: Active Floor Compensation (AFC) compensates for uneven ground
Request to: MX-X
Please fill out the form below. We will get back to you as soon as possible.
Innovative technologies and smart modularity: The STILL MX-X Very Narrow Aisle Truck (Man-up) sets standards in performance and user-friendliness. Developed to optimally handle any challenge, the MX-X scores with performance packages for every application profile. Thus truck precisely adapted to your individual requirements - from its dimensions to its technical features. The focus is on the operator: A spacious and flexibly adaptable driver's cabin, intuitive controls and smart assistance systems promise safe, comfortable and efficient work throughout a whole shift.

Driving speeds of up to 14 km/h, a lift height of up to 18 metres and the highest residual load capacity on the market make the MX-X a turnover champion in highly compacted warehouse worlds. Whilst the active load stabilisation (ALS) notably shortens storage and retrieval processes by up to 5 %, the mechanism of the turret head promises even shorter picking distances. Thanks to the fully welded auxiliary lift, the MX-X scores with maximum stability throughout its service life. The STILL MX-X high bay order pickers can be individually configured according to your requirements and will thrill you with their excellent functionality.
---
The MX-X in detail
Simply easy
Intuitive vehicle comprehension as well as safe and ergonomic operation thanks to the compact control panel with colour display, visual instructions and individual definition of favourites
Customised and space-optimised design of the driver's cab with multifunctional bars and holders to fasten small load carriers in the driver's compartment
Ergonomic order picking: small distance between driver's cab and load carrier guarantees optimum power transmission
Simply safe
Twofold protection: sensor-controlled two-hand operation and electronic monitoring of the battery lock provide safety at work
The shock-absorbing floor in the driver's cab and the foot section facing the load side ensure a high level of user comfort and health protection
Accident prevention with Rescue Alarm, Safety Light and the optional iGo pilot safety function: the alarm system reacts sensitively to abnormal driver behaviour in narrow aisles, the lighting system increases the vehicle's visibility to third parties, and the pedestrian protection system (PPE) prevents accidents caused by carelessness
Continual high performance at a consistently low noise level: particularly quiet drive and lift motors ensure minimal noise impact on the driver
Simply connected
Minimise errors and increase throughput at the same time by using the iGo pilot navigation assistance system for automatic approach to the shelf
Compact overview of all relevant vehicle information in the STILL neXXt fleet web application
Optimisation of the flow of goods through uncomplicated connection to the company's own warehouse management system (WMS) with the iGo pilot navigation interface
Simply powerful
Maximum turnover rates through configurable performance packages. In addition, various OptiSpeed options are available to increase performance, e. g. active load stabilisation (ALS) when operating the push function
Maximum storage density: thanks to the massive chassis, the MX-X has a particularly high residual load capacity and can store even heavy goods high up
Particularly high degree of space utilisation due to the lifting height of more than 18 metres
Compensation of uneven floors even at high travel speeds thanks to Active Floor Compensation (AFC) as a cost-effective alternative to floor renovation
Absolute availability: can be used with various batteries (lead-acid and lithium-ion) in 48 V and 80 V, and thus a real power pack even in multi-shift operation
In the Blue-Q efficiency programme, the MX-X also saves energy at the touch of a button - without any drop in performance
Simply flexible
Customised very narrow aisle trucks with individually configured vehicle dimensions and cabin variants enable high warehouse density and a high degree of utilisation diversity for all requirements
High functionality in goods accessibility: optional tiltable side barrier facilitates ergonomic access to goods up to the last item
---
Equipment options
Sharpening all senses: we can support you with our wide range of smart driver assistance systems and functions which will make your day-to-day work significantly easier. You will be able to drive in a safer, more comfortable, efficient and fatigue-free manner – in every driving situation.
Highlights
STILL SafetyLight 4plus
The visual warning system for fewer accidents
The blue warning light, STILL SafetyLight 4plus, significantly increases work safety in areas which are confusing or full of bends. The blue light spots are projected approx. 5 m in front of and behind the truck and warn people about the approaching truck to prevent impending collisions.
Learn more
STILL iGo pilot safety
Six in one sweep
Optimised braking paths: at the end of the aisle, the forklift truck decelerates gently in relation to the speed and lifting height, which increases handling capacity.
Automatic speed adjustment: in defined zones, speed adjustments can be set automatically based on the ground conditions.

Height limitation: The adjustable height limitation enables optimum use of the space below the roof for different hall heights.

Collision prevention: known obstacles can be defined. The driver does not need to memorise all particularities of the system and can concentrate on their work.

Aisle departure assistant: steering can be blocked for a defined stretch, e.g. when departing the aisle in order to prevent collisions.

Position selection: selection enables targeted movement into defined, often-used positions such as at transfer points.
Learn more
---
Personal safety system
The mobile integrated personal safety system reliably detects persons in narrow aisles and stops the forklift truck in a timely manner before an accident occurs. An automatic brake can also be performed at the end of the aisle in combination with the personal safety system.
Learn more
Rescue Alarm
The smart rescuer in an emergency: if the operator performs an atypical action which suggests a medical emergency, an acoustic and optical emergency signal will sound to alert colleagues to the situation.
Learn more
Shock detection (with or without FleetManager 4.x)
Where shock detection is used without FleetManager, an accelerometer detects mechanical shock events indicative of improper use. Once shocks have been detected, the truck is set to creep speed. The supervisor can turn the speed restriction back off again by entering the 'Fleet manager PIN' in the Easy Control Display.
As no additional components are required, this is a cost-effective option for preventing damage to the truck and goods. Where shock detection is used with FleetManager, should vibrations exceed a certain level, the load will be registered as unusual and this information will be shared with the fleet manager.
As well as shocks, these notifications can also include information about the speed of travel, the time, the truck and the driver.
Shock detection (without FleetManager 4.x)
With shock detection, an accelerometer detects mechanical shock events indicative of improper use. When shocks are detected, the truck is set to creep speed. The supervisor can then turn the speed restriction back off again by entering the 'Fleet manager PIN'. Apart from the accelerometer, no other components are required, making this a very cost-effective option. If more extensive analysis is required (e.g. travel speed, time, driver and truck), this option can be used in combination with FleetManager 4.x.
Access authorisation (with Fleet Manager 4.x)
Access control perfectly integrated into the truck with different types of access authorisation for one or more trucks: with FleetManager 4.x you are free to choose the type of access authorisation for one or more trucks: chip, FleetManager card, your personal plant ID card or a PIN.
Thanks to the smart auto-logout function, the trucks are automatically deactivated after a freely selectable period of time – this also increases safety.
Access authorisation (without FleetManager)