High Lift Pallet Truck
EXV-SF 14-20
Power meets innovation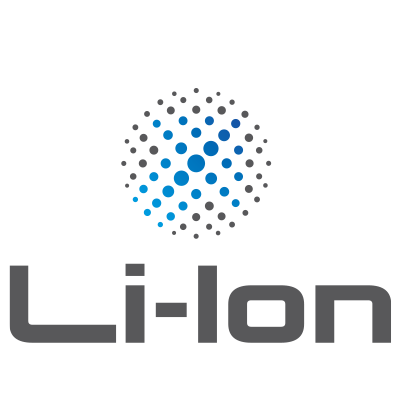 Optimal utilisation of storage area: high storage compactiondue to very high residual load capacity
Protects the back: air-cushioned stand-on platform which can beadjusted to individual driver's weight
Everything in view, all the time: colour display with a rangeof language-independent symbols shows you all of the importantfunctions at a glance
High handling rate due to high driving speedsof up to 10 km/h
Request to: EXV-SF 14-20
Please fill out the form below. We will get back to you as soon as possible.
The EXV-SF high lift pallet truck is unbelievably fast, extremely strong and highly intelligent. With an extended stand-on platform and lateral protective arms, it accelerates to a top speed of 10 km/h, and moves up to 2,000 kg of pallets in record time. Thanks to its huge residual load capacity, it can also store a great deal at a great height – depending on the mast, storage heights of well over five metres are not a problem. This smart warehouse organiser is also the only high lift pallet truck to date with an informative colour display. As well as displaying basic information, such as the battery's state of charge, numerous language-independent symbols facilitate the optimal operation of this strong high lift pallet truck.

Together with its powerful and low-maintenance motor and its precise control elements suitable for either left- or right-handed operators, it can achieve unprecedented reloading of pallets. Optional load capacity display, speed reduction around corners as standard, and optional combi-tiller provide optimum driver safety and enable the EXV-SF to turn and move easily – even in the most confined spaces. The EXV-SF high lift pallet truck, which is as strong as it is smart, means that you can always keep your flow of goods safely under control; from transporting loads within the pre-storage area to operating the shelving system – and you will be thankful for the stand-on platform over longer distances.
---
The EXV-SF 14-20 in detail
Simply easy
Fatigue-free operation thanks to precise and intuitive electrical steering unit
Precise even in the tightest of spaces with the help of sensitive proportional valve control
High availability thanks to straightforward battery change, optionally also on the side of the vehicle
All the information you need at a glance via a modern and easy-to-read colour display
Simply safe
Convenient and safe working: with its individual weight adjustment, the air-cushioned stand-on platform protects the driver's back and joints
Everything in view: optional load capacity display shows the current mast height and corresponding residual load capacity
Curve Speed Control allows fast yet safe cornering by automatically adjusting the speed to the steering angle, ensuring the optimal safe distance between forklift and driver via the optional combined tiller
Simply connected
Easy and transparent web-based truck maintenance with FleetManager 4.x
Various driver profiles can be saved, allowing straightforward truck use by multiple drivers
Maximum transparency and needs-based fleet analysis thanks to transmission of comprehensive, use-based data
Simply powerful
Maximum storage compaction due to outstanding residual load
capacity and lift height
Power for two: even multiple-shift use can be handled without a problem thanks to high battery capacity
High availability due to powerful lithium-ion battery with the option of interim charging
Simply flexible
The right driving programme for every situation: ECO, BOOST or Blue-Q – from maximum handling rate to highest efficiency
Blue-Q efficiency mode allows energy savings of up to seven percent at the press of a button, with no loss of performance
Manoeuvrable in tight spaces and narrow aisles thanks to compact dimensions and folding stand-on platform
---
Equipment options
Sharpening all senses: we can support you with our wide range of smart driver assistance systems and functions which will make your day-to-day work significantly easier. You will be able to drive in a safer, more comfortable, efficient and fatigue-free manner – in every driving situation.
Highlights
STILL SafetyLight 4plus
The visual warning system for fewer accidents
The blue warning light, STILL SafetyLight 4plus, significantly increases work safety in areas which are confusing or full of bends. The blue light spots are projected approx. 5 m in front of and behind the truck and warn people about the approaching truck to prevent impending collisions.
Learn more
---
Load backrest
Keeping the goods in place: the load backrest stabilises the transported goods at the fork carriage back so that they can be securely transported from A to B.
Learn more
Shock detection (with or without FleetManager 4.x)
Where shock detection is used without FleetManager, an accelerometer detects mechanical shock events indicative of improper use. Once shocks have been detected, the truck is set to creep speed. The supervisor can turn the speed restriction back off again by entering the 'Fleet manager PIN' in the Easy Control Display.
As no additional components are required, this is a cost-effective option for preventing damage to the truck and goods. Where shock detection is used with FleetManager, should vibrations exceed a certain level, the load will be registered as unusual and this information will be shared with the fleet manager.
As well as shocks, these notifications can also include information about the speed of travel, the time, the truck and the driver.
Access authorisation (with Fleet Manager 4.x)
Access control perfectly integrated into the truck with different types of access authorisation for one or more trucks: with FleetManager 4.x you are free to choose the type of access authorisation for one or more trucks: chip, FleetManager card, your personal plant ID card or a PIN.
Thanks to the smart auto-logout function, the trucks are automatically deactivated after a freely selectable period of time – this also increases safety.
Access authorisation (without FleetManager 4.x) with PIN
Digicode systems (PIN) are an easy way to prevent unauthorised use of the truck. The truck can be started up quickly and easily, simply by entering the PIN code. This allows the user to limit access authorisation to specific individuals or groups. It is possible to configure up to ten PIN codes.
OptiSpeed tiller
Works at any angle
Depending on the tiller angle, the OptiSpeed tiller steering automatically ensures that the maximum driving speed is adapted to the angle. If the angle becomes sharper, the truck decelerates automatically. The tiller steering helps to ensure safe movement even in tight spaces.
The operator is thus able to steer easily and work ergonomically.
Learn more
Pneumatically cushioned stand-on platform
Floating instead of driving:
No matter how uneven the path: thanks to the perfectly pneumatically cushioned stand-on platform, human vibrations are reduced by up to 28%. The operator can therefore glide smoothly through the aisles – regardless of the condition of the floor.
Learn more
Highlights
Curve Speed Control
Automatic speed adjustment for curves
The speed limiter controlled by steering angle reduces possible damage to goods by adapting to an appropriate cornering speed. This assistance function is available for various forklift trucks and warehouse technology devices, and regulates the driving speed automatically according to the steering angle. In other words, the driver doesn't need to worry about speed when cornering. The truck automatically decelerates precisely as much as necessary for the operator to drive as safely but as quickly as possible.
Learn more
Dynamic Load Control (DLC 1&2)