Pedestrian low lift pallet trucks
EXU 16 - 22
Compact all-round truck for challenging applications.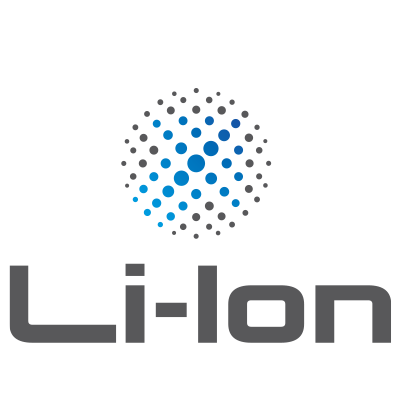 Always safe on the move due to OPTISPEED: speed adapts to the tiller angle
Maximum performance due to powerful, reliable and low maintenance rotary current drive
Always available due to lateral battery change and Li-Ion technology
Request to: EXU 16 - 22
Please fill out the form below. We will get back to you as soon as possible.
Are you looking for a powerful low lift pallet truck for transporting loads of up to 2,200 kg across short distances? A warehouse assistant which can be manoeuvred precisely and safely even in confined spaces? Then you should take a look at the EXU! Thanks to its compact size, it is optimally suited for locations with limited space – from narrow warehouse gangways to loading and unloading lorries and working in supermarket aisles. Intelligent: the unique OPTISPEED tiller automatically adapts the speed of the forklift truck to the tiller angle, thus ensuring that goods are transported safely and quickly.

Plus, with the 'ECO' and 'BOOST' driving programmes, you can choose between maximum output and optimum efficiency at the press of a button. Do you not only want to transport goods but also to pick them in a particularly health-friendly way? The EXU-H model is equipped with a variably adjustable working height of up to 760 mm which guarantees an ergonomically optimum body position for all operators. The auto-lift function option provides even more comfort – a sensor detects the upper edge of the loaded goods and automatically adapts the working height. If another layer of goods is added or removed, the loading forks move up or down a fraction by themselves.
---
The EXU 16 - 22 in detail
Power
Top performance thanks to a lifting capacity of up to 3,000 kg
High handling capacity: powerful, reliable and low-maintenance electrical drive and steering motor
Battery capacity of up to 500 Ah and lateral battery change available as well as Li-Ion battery, which concentrates a large amount of energy and allows for easy interim charging
The right driving programme for all situations: select maximum handling performance or maximum efficiency: ECO, BOOST or Blue-Q
Comfortable on the ramp: the support wheels guarantee optimum traction and enable powerful movement on ramps
Ergonomics
Ergonomic and intuitive operation: driving, lifting and steering processes can be simultaneously controlled by left- or right-handed operators using just one hand
Battery changing made easy: lateral battery change option for high availability at highest safety
Work made easier: easy to operate, ergonomically shaped STILL tiller head
Safety
The deep-drawn truck frame protects the feet of operators and others in public areas
Safety as standard: OPTISPEED tiller adapts speed automatically depending on distance between the operator and the truck
Safe around corners: curve speed control of the EXH automatically adapts speed to the steering angle when cornering
Safety in confined spaces: curved tiller shape protects the driver from getting trapped in front
Accidental roll-back eliminated: automatic stop function also on ramps
Precision
Fatigue-free operation: precise and intuitive electrical steering unit of the EXH
Best views for precise operation: clear view of the tips of the forks and centrally mounted tiller
Both left- and right-handed users can intuitively operate all driving, lifting and lowering functions
Reliable, even in narrow spaces: compact dimensions and high manoeuvrability
Precise operation even in the most confined spaces with the creep speed function option
All important information at a glance with the EXH colour display
Compactness
High pallet reloading rate: compact size allows for quick and safe operation
Additional storage space for goods: copes with narrow aisles thanks to its compact dimensions and high manoeuvrability
The optional built-in charger enables flexible and decentralised charging of the truck
Environmental Responsibility
Low operating costs: low energy consumption and long maintenance intervals
Blue-Q efficiency mode allows energy savings of up to 7 percent at the press of a button, with no loss of performance
Applied environmental awareness: 95 per cent of the parts are recyclable
Very low noise emission due to extremely quiet drive and lifting motor
ECO driving programme: maximum energy efficiency at the touch of a button
---
Equipment options
Sharpening all senses: we can support you with our wide range of smart driver assistance systems and functions which will make your day-to-day work significantly easier. You will be able to drive in a safer, more comfortable, efficient and fatigue-free manner – in every driving situation.
Shock detection (with or without FleetManager 4.x)
Where shock detection is used without FleetManager, an accelerometer detects mechanical shock events indicative of improper use. Once shocks have been detected, the truck is set to creep speed. The supervisor can turn the speed restriction back off again by entering the 'Fleet manager PIN' in the Easy Control Display.
As no additional components are required, this is a cost-effective option for preventing damage to the truck and goods. Where shock detection is used with FleetManager, should vibrations exceed a certain level, the load will be registered as unusual and this information will be shared with the fleet manager.
As well as shocks, these notifications can also include information about the speed of travel, the time, the truck and the driver.
Access authorisation (with Fleet Manager 4.x)
Access control perfectly integrated into the truck with different types of access authorisation for one or more trucks: with FleetManager 4.x you are free to choose the type of access authorisation for one or more trucks: chip, FleetManager card, your personal plant ID card or a PIN.
Thanks to the smart auto-logout function, the trucks are automatically deactivated after a freely selectable period of time – this also increases safety.
Access authorisation (without FleetManager 4.x) with PIN
Digicode systems (PIN) are an easy way to prevent unauthorised use of the truck. The truck can be started up quickly and easily, simply by entering the PIN code. This allows the user to limit access authorisation to specific individuals or groups. It is possible to configure up to ten PIN codes.
Driver profile via FleetManager
Who can use which forklift truck for which area of application? How fast may a certain driver travel in the industrial truck?
The solution: our smart driver profiles in FleetManager 4.x. This web-based application allows the features of the truck to be adapted to the operator's requirements, such as a reduction in travel, lifting or tilting speed or automatic activation of the lights.
Learn more
Active foot guard
A rubber lip on the tiller-side frame section narrows the gap between the floor and the truck chassis. The sensors installed in the rubber lip detect every instance of contact with other objects. In case of contact with the active foot guard strip, the truck automatically stops and reverses. This prevents foot injuries during operation.
Foot guard
To stop feet getting caught under tires – a rubber lip can be adhered to pedestrian vehicles for the protection of feet. An optional foot guard with a contact strip is available as a special feature which makes sure that the truck stops upon contact.
Learn more