Future-proofing service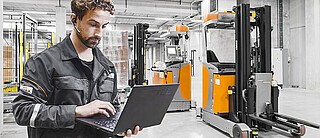 Digitalisation is also transforming the way that departments such as after sales deliver service. There is more data at our fingertips, networks are becoming increasingly complex, and customers expect companies to be forward-thinking in the way they do business. STILL Service puts these trends into practice in a way that will optimally benefit its customers.
The ability to look into the future was for centuries reserved for charlatans or oracles – and was the stuff of dreams for mere mortals. Today it is simply something that customers have come to expect, including from after sales services. "It's absolutely paramount for the service sector to be proactive and to look ahead," says Sajin Sebastian, Head of Demand & Integration Management. Sajin implements digital projects across a wide range of areas, with service a key focus for him and his department. The age-old saying that the sales team sells the first and after-sales sell the rest still rings true. "Many organisations need our equipment to be operational within 24 hours," shares Sajin. This not only applies to factories and plants, but also to goods and logistics warehouses. Supply chains have become more efficient, more transparent and more flexible: a trend that has in fact accelerated over the last two years of pandemic.
---
Remote troubleshooting
Hand in hand with this development is the growing number of devices, trucks and products with digital functions – and ideally, they can interact with each other. "We are already able to carry out over-the-air updates, and remote diagnoses are next in line," says Sajin. The former allows STILL to carry out software updates over the radio without the need for a technician to sit in the car, while the latter – remote fault checks – enable the technician to travel directly to the customer with the correct spare part or solution in tow. Trends and requirements which will continue to gain in momentum due to the wave of increased automation and Industry 4.0 sweeping across warehouses. The so-called 'first time fix', i.e., the claim that technicians can resolve a problem on the first call-out, is a benchmark which has been measured by STILL Service for many years already.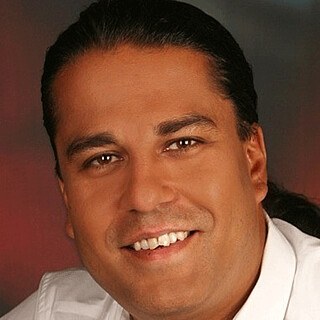 What does this mean for on-site applications in concrete terms? As a STILL Service Manager overseeing more than 55 technicians in Austria, Bahram Khabir can elaborate. "Technicians today need to be able to work with computers and manage software," he says. While this isn't completely across the board just yet, the trend is already irreversible. According to Khabir, this is beneficial for the company. "It will make the job of forklift service technician more attractive to the next generation of mechatronics engineers, who may even prefer working on computers." He has also noticed a growing interest from his team in the field of automation, with training programmes on the subject in high demand.
Sajin Sebastian is also fully on board with this. "If a truck doesn't connect to the WLAN, the service technician on site has to find a solution," he explains. Fleet management, access control, semi-automated vehicles – the number of digital solutions available to the customer is increasing all the time.
---
Data helps customers
Another factor to consider, however, is that all this acquired data is creating a whole host of new possibilities. "We're now at the point where we can tell the customer that they might not need all 30 devices, and that if they only have 20 in use then it's enough," says Khabir. Ultimately this is also an integral part of the STILL definition of service: advising and assisting customers, even if it isn't necessarily linked to a direct sale. In the past, many customers didn't even notice that a forklift truck would spend most of its time in one place. The same principle applies to data that can be obtained from assistance systems. Service technicians could use these data analyses, for example, to provide their customers with information on which areas of their warehouse are particularly dangerous. The parallel trend of optimised supply chains, increased time pressure and more detailed data analysis is both a challenge and a solution in equal measure. In other words, the customers are also undergoing digital training across the board.
For digitalisation developer Sajin Sebastian, therein lies the next realisation. "We always have to be mindful not to create overly convoluted solutions," he says. When it comes to digital solutions, customers usually want things to be straightforward and clear. For example, a display that shows problem areas at a glance – and a truck that drives. Over the last few years, STILL has given its customers an increased role in developing its digital products with a view to arriving at the right user interface and the right software. The same also applies to service technicians and their digital toolkit: ultimately, they are the ones who should feel comfortable with the solutions provided. Given that STILL routinely relies on its own network of technicians, the digital developers also receive a great deal of feedback. A function has also been programmed which allows service technicians to send feedback to the respective programmers directly via the application.
---
"Service is becoming increasingly important"
Sebastian also has some service-related advice for customers. "Nowadays, people who want devices and vehicles to operate correctly shouldn't just be looking at the vehicle – they should also be looking at what kind of digital tools the service technicians are using." People in the field who are still using DOS applications on site will simply not be able to implement many of the possibilities mentioned here. "Many of us are mindful of it in our social lives, for example, when we're buying a mobile phone and we look at whether a model can still receive regular updates or if the apps are still supported." The same applies to service within an industrial context.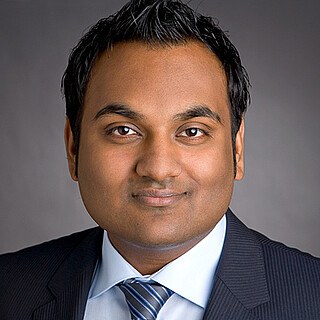 Sajin is convinced that "service will become even more important". The more complex our customer solutions become in the future, the more crucial it will be to have a service partner at your side who takes appropriate and prompt action – someone with the right digital tools at their disposal and a thorough understanding of the individual customer's situation. "In 10 to 15 years, warehouses without at least some degree of semi-automation will no longer exist," believes Sajin. Then when a device fails, an entire process can quickly come to a standstill. "And that's where the human element is also crucial," Bahram Khabir adds. "Despite all of these digital solutions and possibilities, somewhere along the chain it always ends with a person." In a nutshell, that's when good service is even more paramount. There's a prediction for the future which has nothing to do with oracles or charlatans, at least.
Contact request
Subscribe to the blog !
Be informed as soon as an article is published. You can unsubscribe anytime.
---