The future of warehouse automation and STILL's partnership with Dematic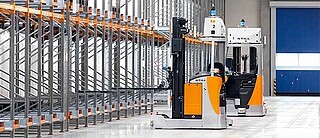 How has the concept of Industry 4.0 impacted the materials handling industry?
Rhea Langkammer, Head of Marketing Application & Services Brand Management STILL:
"The concept of Industry 4.0 aims to completely transform production, but also warehouse logistics. At the core of Industry 4.0 are two key developments: digital networking and autonomous systems to optimise entire value chains.
People, machines, software tools and products are all networked together in order to facilitate constant communication between the individual system components and to generate a seamless database. The goal for intralogistics is to use and combine this data to improve performance and efficiency.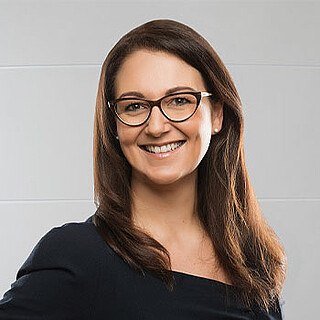 We see a trend from standard trucks to digitalised versions that help operators to work more efficiently and reliably. Ultimately, the machines may drive completely automatically by themselves. On top of this, cloud solutions and AI-driven data analysis create opportunities to build new services and business models that add value for customers and make their processes even more efficient"
---
How is STILL contributing to Industry 4.0 developments?
Rhea Langkammer, Head of Marketing Application & Services Brand Management STILL:
"At STILL we are focused on driving forward the future of intralogistics. For example, we are taking part in the development of a standard interface for automated guided vehicles (AGVs). The interface is being developed in cooperation with the German Association of the Automotive Industry and the VDMA Association for Materials Handling and Intralogistics.
The aim of this standard interface is to simplify the connection of new vehicles to an existing control centre. Having a universal interface would enable parallel operation with AGVs (Automated Guided Vehicles) from different manufacturers and integration with multiple systems.
We are playing a significant and active role in the development of this standardised master control system to meet the requirements of our customers. The aim is to be able to exchange the vehicles within the intralogistics processes in order to become even more transparent and overcome the hurdles on the way to automation."
---
What part does warehouse automation have to play in Industry 4.0?
Rhea Langkammer, Head of Marketing Application & Services Brand Management STILL:
"The rise of Industry 4.0 in intralogistics is massive. The ongoing pandemic demonstrates the need to automate and transform our supply chains and logistics. The focus has long been on digitalising production processes and machinery, but a modern, flexible and scalable logistics chain turns out to be as crucial. Hardly any other solution offers as much potential for process optimisation, data exchange and networking as automated intralogistics systems do.
With today's technology, every warehouse operation has the potential for automation. Sometimes only portions of it, sometimes integrally. The challenge is that there are hundreds of suppliers, start-ups, tech and software companies trying to capture the market in this area.
This can be quite confusing for companies that would like to begin automating their processes. At STILL we are committed to innovations in the area of Industry 4.0 and automation as part of various research projects and in-house developments. We are convinced that automation solutions must bring maximum value. Therefore, any innovation must be useful for our customers' requirements, as well as being more profitable."
Rhea Langkammer, Head of Marketing Application & Services Brand Management STILL:
The topic of data use and data exchange is becoming increasingly important in the field of warehouse automation. Without the use of data, developments in the field of autonomous driving and system optimisation would not be possible.
For AGV systems as an example, STILL offers iGo insights, a cloud-based tool for evaluation that filters correlations from the wealth of data collected and generates recommendations on how to optimise the availability and performance of your system. All data collected by the AGV control system is uploaded to the cloud for analysis and is available online via the web portal.
Our iGo technology uses machine learning insights to improve the performance of the system. The software recognises structures and calculates probabilities in this data history, enabling you to take proactive action – for example, when scheduling maintenance or repairs.
---
What is the nature of the partnership between STILL and Dematic and how does this help your clients?
Hubertus Wabnitz, Head of Sales Intralogistics Solutions KION Industrial Trucks & Services EMEA
"In general, we distinguish between stationary and mobile automation. At STILL we provide elements which are categorised as mobile automation, such as our automated and autonomous industrial trucks, directly to our customers. For elements of stationary automation, such as conveyor systems, stacker cranes or palletising equipment, we partner with our sister company Dematic.
Dematic is one of the world's leading providers of integrated automation technology, software and services for optimising the supply chain. By partnering with them we are able to offer our customers an almost complete portfolio in the area of in-plant automation solutions."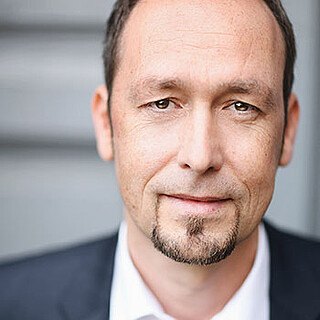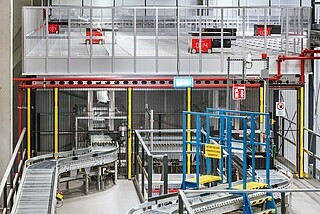 ---
How do STILL's and Dematic's services and areas of expertise integrate?
Hubertus Wabnitz, Head of Sales Intralogistics Solutions KION Industrial Trucks & Services EMEA
"There are cases where STILL and Dematic work jointly and in partnership with the customer. This often happens with a combination of stationary automation and automated trucks. We aim to support the customer in finding the optimal solution, regardless of who delivers it.
For example, in one of our latest projects, STILL developed an independent logistics consultancy concept, which resulted in an AutoStore system. In the tender process, Dematic came out on top as the supplier of the AutoStore system with STILL being the supplier of racking and platforms. Dematic then took the lead in the implementation as the main supplier which worked seamlessly."
Contact request
Subscribe to the blog !
Be informed as soon as an article is published. You can unsubscribe anytime.
---