Concentrating on the essentials
Additional functions are not always useful for everyone. A growing number of companies want high-quality trucks - but they also want them to be easily and quickly available. With the 'Classic Line', STILL is responding to this latest market trend. And that involves milk foam and leisure sports, among other things.
The massive machine with its shiny metallic finish was impressive to look at, of elegant design, and it had all the functions one could wish for. More than one could wish for, to be precise. That's why more and more customers were getting annoyed: too many functions, too complicated - and does the powerful motor actually have to be so loud? "We just want to make coffee."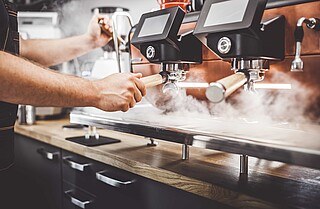 Yes, we are talking about a coffee machine, not a forklift truck. But it is an example of a trend that can currently be observed in a number of areas: "Not everything that is technologically possible is always the best solution for everyone," says Frank Müller, Senior Vice President STILL Brand Management. Many of us have come to realise this in our private lives. Perhaps we don't even need the many functions of the coffee machine. Our smartwatch could provide an Olympic athlete with training data, but it's too complicated for an evening jog. And we have never used the 3D function on the TV.
---
Additional functions make sense - the question is: for whom?
However, if one person does not use the additional function of a coffee machine, this does not mean that another is not happy about it. The professional athlete is certainly very enthusiastic about the features of her smartwatch. So additional functions can be very useful - the question, however, is: for whom?
Exactly the same applies to forklift trucks. In recent years, technological development and innovations have created a number of features that many customers dreamed of 20 years ago.. For example, in energy systems, ergonomics or connectivity, but especially in the individual configuration of all these elements. This pleases forklift truck users with particularly demanding processes and long shifts. It also helps those industries in which the industrial trucks are exposed to harsh operating conditions.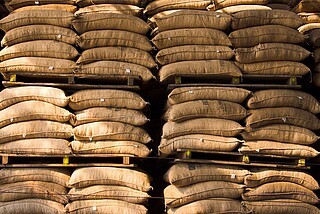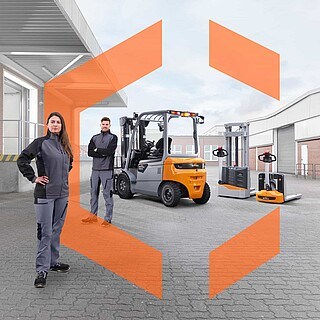 STILL has become renowned for providing the right solutions with innovative technologies and customised configurations. At the same time, however, there is a large and growing market of customers whose needs are quite different: They want readily available, attractively priced vehicles. They are facing a challenge in the warehouse and are looking for a solution. The planned use is not demanding, the operating times are rather short - but still they are not willing to compromise on quality. Or to put it another way: "We only want to ... transport coffee." The forklift truck should simply do the job, and this should be done reliably and with precision.
---
"Classic Line": Focused on what is most important
STILL is therefore introducing a product line that is specifically geared towards such standardised entry-level solutions: the 'Classic Line', or 'C-Line' for short. These trucks are focused on the crucial core functions and can therefore be offered at attractive conditions - and they are quickly available because they are configured to suit customer requirements from the outset. Customers can also order and buy online, which takes just a few clicks because of the standardised equipment. And once purchased, the forklift trucks do what they are supposed to do.
A typical example of such a customer would be a wholesaler, let's say of costumes, who has so far worked in the warehouse using a ladder and is now faced with a seasonal increase in orders. His business has recently expanded overall, he would benefit immensely from a forklift truck or warehouse equipment but needs a comparatively simple solution: a truck without extras that reliably does its job. Another example is the growing market of e-commerce retailers, which have grown significantly, especially in recent years, and are now looking for new ways to better organise their processes in the warehouse.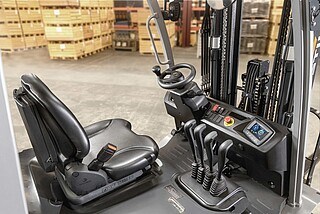 In fact, there is a growing demand, in the truest sense of the word, of customers who, after the first vehicle, quickly consider acquiring one or two more - but whose processes and operating times remain manageable overall.
---
The "don't worry" feeling
However, in order to be able to guarantee this reliable robustness, this "don't worry" feeling, it is also necessary to have a well-established service network. After all, the truck should not only run smoothly in the beginning. "Especially when they are looking for a seemingly simple solution, customers sometimes don't even think about the long-term after-sales service," explains Maik Hennies, Senior Director Aftersales STILL Germany. "The advantage with STILL is that they don't even have to, because we offer smart customer solutions and are ready when the customer needs us." Not everything that looks simple and easy is actually trivial. In the background of the Classic Line, many wheels have to turn so that the customer can actually work without any worries.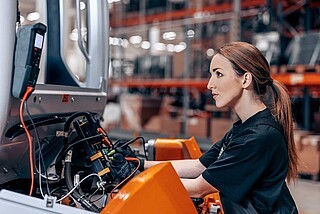 "STILL is aware that different customers have very different needs," says Frank Müller. "Some work three shifts, others four hours a day." A single model cannot cover the entire range of different requirements. This is just as true for a forklift truck as it is for a coffee machine, a smartwatch or a television. In parallel to the Classic Line, the Xcellence Line (X-Line) will therefore continue to include all the familiar trucks of the STILL portfolio.
This will continue to be the choice for customers who are looking for highly variable solutions that can be customised to meet their demanding challenges. Including a wide range of assistance systems and options for automation. They don't have to be Olympic athletes or coffee baristas - but they will probably have a heart and a passion for innovative technology and maximum efficiency.
Contact request
Subscribe to the blog !
Be informed as soon as an article is published. You can unsubscribe anytime.
---