The drive mix of the future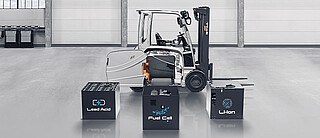 What will the truck of the future look like? What drive system will it have, and how will it be used? At 'Thesen am Tresen', the 'discussions at the bar' involve four experts from different fields discussing what they expect from a forklift truck.
Daniel Küster, Supply Chain Director for the Warsteiner Group, argues that a diesel forklift is needed to 'generate speed'. Küster's daily routine involves transporting heavy pallets of beer over long distances. In this particular environment, Küster is convinced that the diesel forklift still has a significant role to play as a 'cart horse' and that no alternative drive will be able to provide a suitable replacement any time soon. Küster is one of the panellists at 'Thesen am Tresen' (discussions at the bar), a multi-round debate organised by STILL for the first time as part of the German Logistics Congress 2021. This time, the debate is entitled 'Anything but exhaust fumes: this is what the truck of the future looks like'. Küster's opening speech directly calls this title into question. He argues the contradiction that the future will see a variety of different drives, depending on the required application, and that "the internal combustion forklift truck may be dead – but there's life in the old dog yet!"

In principle, everyone is happy to agree that a mix of drives is the way forward, however, opinions differ about the weighting and relevance of individual drive forms. This is precisely the purpose of the STILL discussion format. Dr Thorsten Schmidt, Professor of Technical Logistics at TU Dresden, is a supporter of internal combustion engines but believes that whether or not these should be diesel powered remains up for debate. Schmidt points out that a lot of research is currently being done in this area, for example looking into synthetically produced fuels, and ventures to predict that it will never be possible to reduce the charging times for electric forklift trucks such that they can compete with a quick top-up at the pump. Therefore, whether it's for shift operations or for continuous use, the internal combustion engine retains a slight advantage here.
---
Hydrogen is being left behind
Rolf Beckmann, who is a firm supporter of electric forklift trucks, sees things differently. Beckmann is the Engineering Director at Fiege Logistik Stiftung and takes up the mantel of representing contract logistics and the unique challenge this segment faces to react flexibly to all manner of requirements. Beckmann firmly believes in the further development of the lithium-ion battery, going as far as to say that where higher ranges are concerned, "battery replacement will no longer be an issue." He also points out that hydrogen is too often forgotten in open discussions as a possible energy source. In terms of the 'drive mix of the future', Beckmann's view is that it will be very diverse.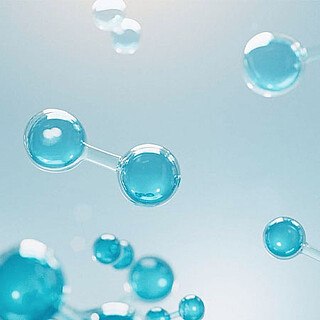 Frank Müller, Senior Vice President Brand Management/Sales & Service Steering STILL EMEA, represents the engineering segment in the discussion. It is his belief that, in the three to five-tonne segment, electric forklifts are already as powerful as diesel. STILL has been researching hydrogen for many years and remains optimistic about further developments. Müller is firmly convinced that hydrogen will play a much more prominent role in the trucks of the future. However, he admits that there will probably be a need for greater scaling by means of corresponding parallel developments in the automotive industry.
---
The ball is in the engineers' court
Scientist Schmidt is more sceptical here, conceding that the engineers have made impressive achievements with hydrogen but that it remains a very costly option, stating "[hydrogen] works on a technical level, but is less economical". Beckmann disagrees with this assessment, emphasising the need, from a buyer's perspective, to get into the game, pointing among other things to the possibility of using electrolysers as a storage medium. Küster from the Warsteiner Group is also open-minded in principle as a customer, but makes the "business case for hydrogen, without politically motivated subsidies". The ball is therefore firmly in the court of the engineers and producers in order to convince customers when it comes to long-term economic viability. Müller is also aware of this. As a manufacturer, he has noticed that sustainability is increasingly being requested by STILL's customers. However, this can only ever be a pledge when there is a corresponding price tag attached to it. STILL is acutely aware of this tension between sustainability and financial performance. At the same time, Müller stresses that many companies still think too defensively here, warning that "in the medium term, what we are facing with climate change will be more expensive than we can possibly imagine."
---
What drives robots?
On top of that, a completely different topic is altering the parameters in this context. Is it possible that the overall appearance and function of the forklift may change in the future? By means of an example, Beckmann asks the question, "Will there even still be people sitting on forklifts in ten years' time?" Küster also emphasises an increasing need to focus on robots. He explains that the current trend towards e-commerce is currently changing a lot, especially in terms of speed, vehicle sizes and potentially also the demands placed on the drives, also admitting that "this is rather counter-productive for sustainability". Speed and constant availability may push in the opposite direction to sustainable processes. However, that is not yet a foregone conclusion. "I still see the classic forklift truck on the market for a very long time, as it can handle diversity much more efficiently," Schmidt emphasises. As a concluding statement, Müller was happy to agree that "automation will continue to pick up speed". However, he wouldn't go as far as to concede that forklifts are on their way to obsolescence.
You can watch the entire discussion on the topic of 'Forklift trucks of the future' at 'Thesen am Tresen – The STILL Logistics Talk' here, just as for other rounds in the discussion format.
Contact request
Subscribe to the blog !
Be informed as soon as an article is published. You can unsubscribe anytime.
---