International Supply Chain Conference 2021
Thesen am Tresen - The STILL Logistics Talk
Panel discussions live from the Congress
LANGUAGE
Bar talk language: German
Live translation: English
---
STILL will turn the gourmet restaurant "Hugos" at the Berlin Hotel "InterContinental" into a recording studio during the 38th edition of the congress of the German Logistics Association (BVL). For 40 minutes each in a total of five talks, logistics experts from industry, trade, logistics services and science will discuss provoking theses that are of concern to them today and in the future. The discussions at the bar will revolve around the topics of globalisation, digitalisation, the environment, automation and security, and will be hosted by the logistics journalists Anita Würmser and Thilo Jörgl.

For those interested who are not attending the congress, the sessions will be broadcast live on the internet. Find out all the details about the bar talk participants below and register free of charge to take part in the live stream.
Moderation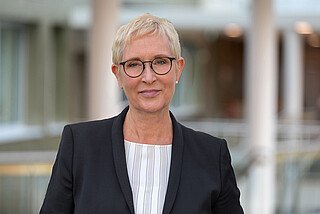 Anita Würmser
Anita Würmser (born 1961) is a journalist, publicist and managing partner of impact media projects GmbH in Ismaning near Munich. She advises companies and managers on all communication issues and specialises in all areas of transport and logistics as well as the conception of successful media formats.
Thilo Jörgl
Thilo Jörgl (born 1973) is a journalist, presenter, communications consultant and managing partner of impact media projects GmbH in Ismaning near Munich. He blogs at www.bestoflogistics.de and works for the Logistics Hall of Fame and the IFOY Award. His main topics include logistics strategy, logistics real estate, logistics software, international trade fairs and industrial trucks.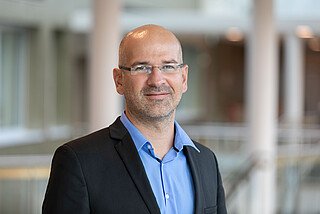 Globalisation - Wednesday, October 20, 2021, 11.00 - 11.40 a.m.
Can we manage without China? How Corona is changing value chains.

Corona has shown how vulnerable modern economies have become due to the internationalisation of supply chains and the outsourcing of production. The fact is: 94% of all companies had to deal with impairments in their value chains, some of them severe, as a result of the Covid 19 pandemic. Is the Corona crisis the beginning of the end of globalisation? Does it make sense to question the basic strategy of sourcing primary products worldwide? Can the German economy afford de-globalisation at all? Or were global value chains already far too prone to disruption before Corona? Is globalisation perhaps not the problem, but the solution? Experts report from the field on how purchasing, supplier structure, inventories and warehouse locations have already changed and provide answers to the question of how supply chains can be made more resilient.
Guests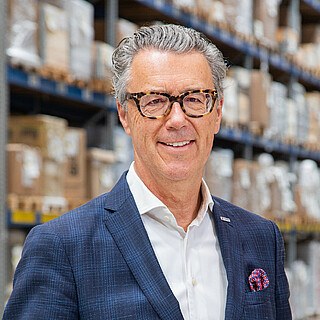 Harald Seifert took over the management and developed the Seifert Logistics Group (SLG) into an internationally operating forwarding and contract service provider and one of the top 100 logistics companies in Germany. He is involved in voluntary work as Vice President of the Ulm Chamber of Commerce and Industry and Chairman of its Transport and Logistics Committee as well as a member of the DIHK Transport Committee. He is also the regional group spokesman for the Allgäu/Lake Constance region of the BVL, a member of the Logistics Wise Men and a member of the state board of the Association of Freight Forwarding and Logistics (VSL).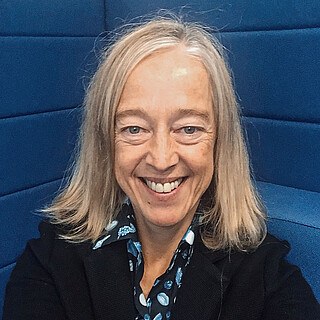 Since October 2020 Christine Mezger-Behan has been Vice President at KION Industrial Trucks & Services EMEA, responsible for the global supply chains and is also KION Global Process Owner for Demand to Supply. Mezger-Behan began her international career in sales and brand management at Bosch. In 2009, the native Englishwoman was appointed to Bosch Group Logistics, where she was responsible for the global transport management, which was awarded the German Logistics Award.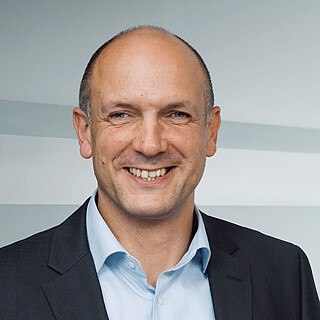 Ralf Düster is a founding partner of Setlog as well as Managing Director for Supply Chain Management & Logistics and Member of the Board of Setlog Holding AG. He also serves as Chairman of the Board of the US subsidiary Setlog Corp. based in New York. Düster is an expert in global sourcing, supply chain management and logistics in the apparel and consumer goods industries.
Climate and Environment - Wednesday, October 20, 2021, 3.00 - 3.40 p.m.
Anything except exhaust fumes: Here's what the forklift truck of the future will look like.
Europe wants to be climate-neutral by 2050 at the latest. The course is being set today. More and more companies are opting for electrically powered industrial trucks. It is a fact, however, that currently one third of all new trucks sold on the world market are powered by internal combustion engines. Companies are asking themselves crucial questions: Is the IC-type truck dead? Which drive technologies will prevail in the long term? What is the difference between different electric forklift trucks? What role can hydrogen play in logistics? Experts discuss ways in which intralogistics can contribute to preventing climate change.
Guests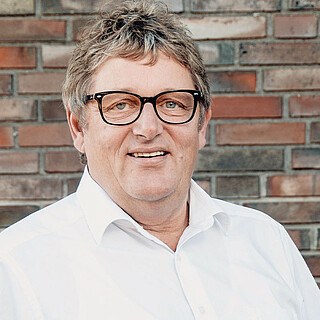 As Director Engineering of FIEGE Logistik, Rolf Beckmann is responsible for the central planning team for the group-wide development of customised intralogistics solutions. This includes the analyses of customer data, concept creation, the procurement process of the equipment, commissioning and acceptance as well as the handover of the ready-to-operate facility to the operative business units within the FIEGE Group.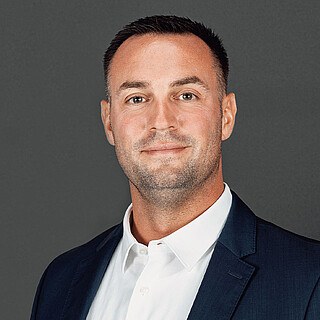 Daniel Küster is a member of the management team at the Warsteiner Group and, as Supply Chain Director, is responsible for all logistics areas at seven locations in Germany. He is a trained logistics clerk and graduated in logistics with a 'Diplom' degree in logistics (FH) and a Master of Science. Before joining the Warsteiner Group, he was an associate partner at DHL Consulting in Bonn, where he was responsible for the external consulting business.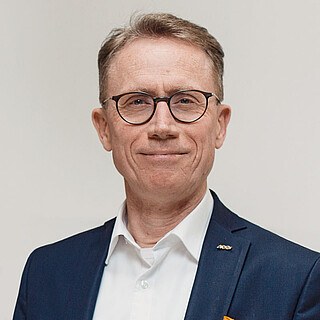 Frank Müller is Senior Vice President Brand Management & Sales & Service Steering STILL EMEA. He has been with STILL for more than 20 years and has helped shape the brand's global development. Born in Hamburg and a business graduate, he has held various roles in STILL's Sales & Service organisation, including Vice President Sales for Central and Eastern Europe and Senior Vice President Sales for the Eastern Europe, Middle East, Africa (EENA) region.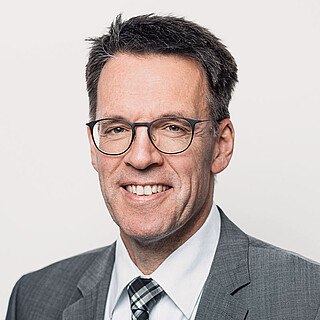 Prof. Dr Thorsten Schmidt has held the Chair of Technical Logistics at Dresden University of Technology since 2008. He studied mechanical engineering at the TU Dortmund and industrial and systems engineering at the Georgia Institute of Technology in Atlanta, USA. After completing his doctorate and habilitation at TU Dortmund, he was head of the "Machines and Systems" department at the Fraunhofer Institute for Material Flow and Logistics IML in Dortmund until 2008.
Digitalisation and A.I. - Thursday, October 21, 2021, 11.00 - 11.40 a.m
The warehouse is dead. Long live the warehouse! How artificial intelligence is changing logistics.
Digitalisation is the topic of the day. The question in logistics is no longer whether we digitise processes with the help of artificial intelligence, but only how quickly we develop successful business models and competitive advantages from them. "Advantage through assets" was yesterday, data is the new gold. The central questions are: How can we mine the data gold in the warehouse and what are the benefits of artificial intelligence here? What is the dream and what is reality on the way to the warehouse of the future? And where does that leave the people? What is the truth of the saying "If you don't digitise, you lose"? Or does digitalisation perhaps not make anything better, but only more expensive? Top-class experts from research and industry discuss provocative theses and show how companies can act and invest correctly.
Guests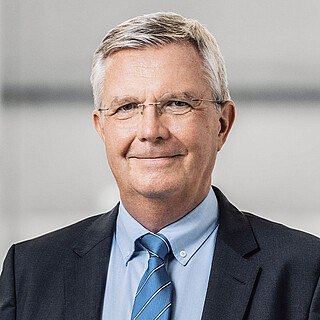 Professor Dr. Dr. h. c. Michael ten Hompel is a full professor of the Chair of Materials Handling and Warehousing (FLW) of TU Dortmund University and managing director of the Fraunhofer Institute for Material Flow and Logistics. He studied electrical engineering at RWTH Aachen University and earned his doctorate at the University of Witten/Herdecke. Before his scientific work, he was active as an entrepreneur.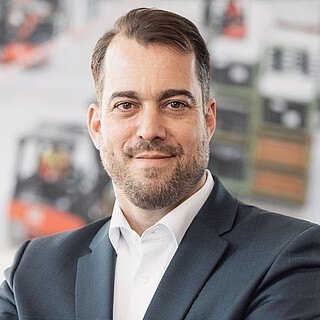 Tobias Zierhut has held various positions in the KION Group for 20 years. He played a key role in the introduction of lithium-ion technology in the KION Group and was Head of Product Management at Linde Material Handling, among other things. Since 2019, Zierhut has been Senior Vice President responsible for KION's mobile automation business with 400 employees worldwide.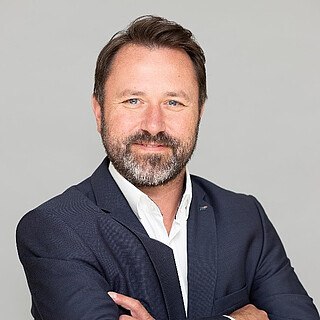 Jakub Piotrowski studied computer science at the University of Bremen and started his career in science at BIBA, the Bremen Institute for Production and Logistics GmbH. Since November 2020, Jakub Piotrowski has been CIO/CDO at BLG LOGISTICS GROUP AG & Co. KG. In this role, in addition to digitalisation and sustainability, he is responsible for innovation management and IT services at the logistics service provider.
Automation - Thursday, October 21, 2021, 3.00 - 3.40 p.m.
A digital dump is still a dump: How to avoid automating the wrong way.
Aimless actionism in automation will backfire. To do nothing as well, though. For in a high-wage country, the question is not whether in-house logistics should be automated, but how and to what degree. Important questions are: How to prepare for automation? How has Corona driven new projects? Will the warehouse of the future be devoid of people? What about standards for mixed fleets? Is hardware becoming a commodity? And just how has the power position of users changed? These are just a few of the many topics that experts will discuss. Hands-on.
Guests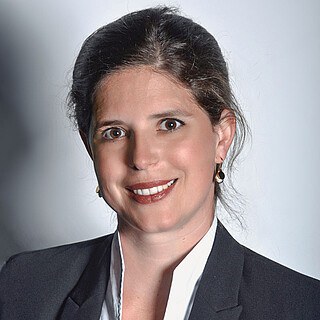 Marina Hein is Vice President International Key Account Solutions KION Industrial Trucks & Services EMEA. In this capacity, the logistics graduate deals with complex enquiries from major international customers in the fields of automation, fleet management and IT.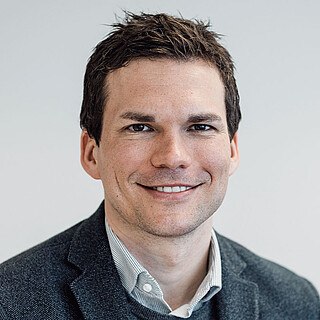 Kevin Kufs is CEO at Hermes Fulfilment. He has been with the Otto Group since 2017. Until 2018, he was Head of 3rd party client operation at Hermes Fulfilment. From 2019 onwards, he was responsible for the management of all supply chain processes and projects within the Otto Group as Group Vice President Supply Chain Management. In 2021 Kevin returned to Hermes Fulfilment to take over his current position.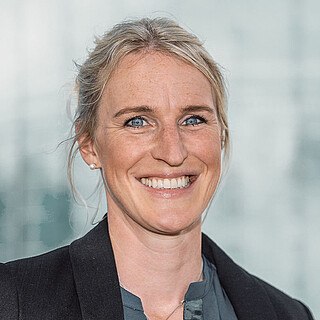 Prof. Dr. Julia Arlinghaus is director of the Fraunhofer Institute for Factory Operation and Automation IFF and holds the Chair of Production Systems and Automation at Otto von Guericke University in Magdeburg.
Safety and research - Friday, October 22, 11.00 - 11.40 a.m.
Mostly cloudy: How cloud applications prevent accidents in the warehouse.
Intralogistics experts know that safety is not possible without technology. Sensors and smart solutions already prevent many accidents in the warehouse. Nevertheless, there are still thousands of accidents in internal logistics every year - even in the high-tech country of Germany. A research project at RWTH Aachen University exemplifies how algorithms can make warehouses safer. The central questions for the talk are: What are the benefits of existing systems? What role do cloud applications play? How important is 5G? Is the accident-free warehouse within reach? The latest results from research and industry.
Guests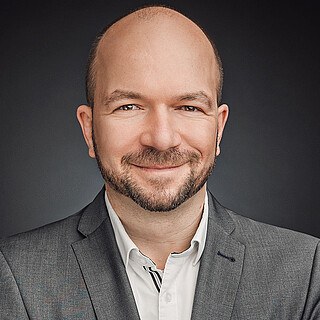 Erik Wirsing is Vice President Global Innovation at DB Schenker. He has held various positions in the group for more than 22 years and, in addition to various IT areas, has also headed the innovation area for Schenker Deutschland AG since 2011. Since 2016, he has been responsible for the innovation division for DB Schenker globally and, in this role, reports to the CDO of Schenker AG as Vice President Global Innovation.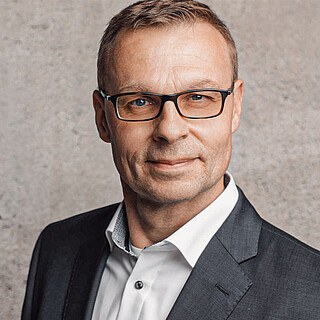 Since 2015 Ansgar Bergmann has been a project manager in the technology & innovation department of the KION Group's CTO, where he is responsible for data and mobile networking. From this position, he also leads various research projects on the topics of data analysis and communication.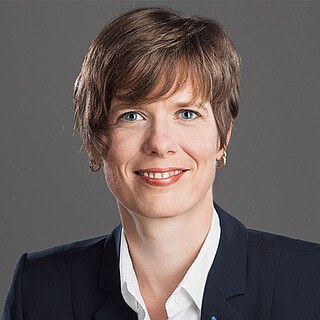 Prof. Dr. Alice Kirchheim holds the Chair of Logistics Systems Technology at Helmut Schmidt University in Hamburg. She researches and teaches in the field of planning and design of logistics systems. Her focus is on the development of solutions for the automation of logistical handling, transport and handling processes.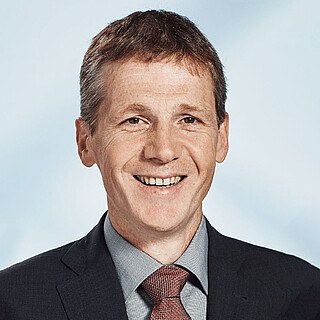 Andreas Höll is Technical Industry Manager at SICK AG. He began his career at the Waldkirch-based company in 2001 as a product manager in the field of safe network integration. Six years later he became industry manager of factory and logistics automation.