Warehouse management in 2020, STILL's guide to intralogistics!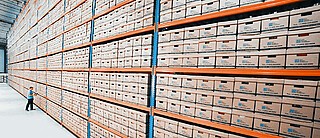 The modern warehouse plays an essential part in every supply chain. The leaner and more efficient your warehouse is, the greater time and cost savings you can pass onto the business and your customers. At STILL we've pioneered the concept of the inter-connected warehouse, we call it 'intralogistics'. In this guide we share the fundamentals of how to manage your warehouse effectively and make the most of the innovations that intralogistics can offer.
---
What is intralogistics and why is it important?
According to VDMA, intralogistics is the organisation, control, implementation and optimisation of the internal flow of materials, the flow of information and the handling of goods in industry, retail and public facilities. In other words: the process of using technology to efficiently move materials through a warehouse. Today's warehouse technologies go beyond stock checking systems. Automated processes transport and move materials onto the next steps of your supply chain, while analysing performance data from across your warehouse.
By adopting modern intralogistics into your warehouse, greater efficiencies can be realised in your material fulfilment and at the same time a whole world of data can be made available to help shape key performance indicators for your warehouse and its productivity.
---
Warehouse planning – setting the foundations for your operation!
Getting the foundations right is fundamental in any construction project, and the management of your warehouse should be no different. Planning your warehouse will take time and thought, thinking far beyond the size of your warehouse space.
Start your warehouse planning with the objectives of your company: how much inventory does it aim to process and sell? This will determine further factors like how much stock to store, and how frequently it will need to be processed. Once you have the space required, how will you store it? Conducting a thorough analysis of the inventory you plan to store and turn over will help narrow down the options for storing and processing it with material handling equipment (MHE).
Today's wide choice of MHE has expanded from the conventional forklift truck, which of course still has its place in the supply chain. However, for maximising the space in your warehouse, very narrow aisle trucks and a high racking warehouse system offer the same benefits as a skyscraper: storing more stock over a massively reduced warehouse footprint.
Once you decide the method of storing your inventory, and how best to handle it, these decisions can be integrated into the material flow plan for your warehouse. Here you will need to plan out every step of the material's journey through the warehouse, including the equipment and people needed to process it. Getting the planning stage right will help you manage your warehouse better and bring efficiency improvements for the business. We can support you with our range of intralogistics consulting services, from material flow analysis and requirements definitions up to preparation for tendering.
---
Warehouse fulfilment – choosing the right fleet!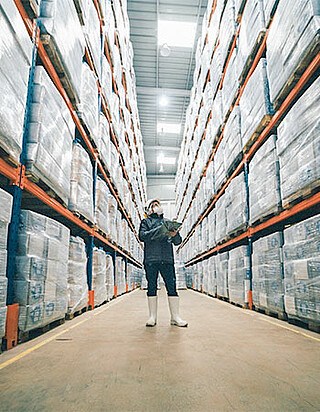 When it comes to choosing the right fleet of trucks and MHE to fulfil your warehouse, a 'one size fits all' approach should be avoided. Huge time and resource efficiencies can be achieved by selecting vehicles that fit the processing scenarios you have in your warehouse.
For example, if large volumes of inventory need moving at the same time then a tugger train system can move the same volume as three traditional forklift trucks, saving time and reducing traffic in your warehouse.
---
Warehouse management systems, measuring your warehouse KPIs
Now that you have your warehouse planned out and a fleet of forklift trucks and material handling equipment have been optimised for the job, it's time to consider a warehouse management system (WMS) to look after your investment. With today's warehouse management systems, you can monitor and control every movement of material within the warehouse. Data such as serial numbers and 'best-before dates' are tracked to help you improve storage and dispatch strategies.
Inventory tracking is one side of what an WMS can do; fleet manager systems look after the movements and diagnostics of the forklifts and warehouse equipment in use.
---
Experts in intralogistics
With today's supply chain demands, planning and managing a successful warehouse requires expertise to get it right. At STILL we have over 100 years of experience in intralogistics. We work with customers on a goal-oriented basis, advising on and implementing solutions fit for their logistic operations. If you need advice and support on optimising your warehouse, then please get in touch with one of our consultants today.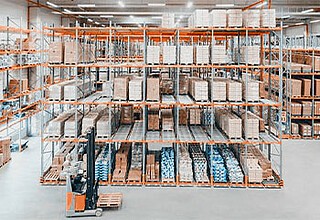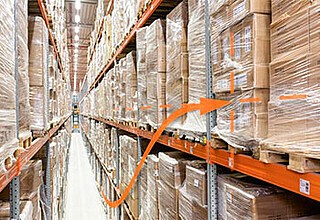 Contact request
Subscribe to the blog !
Be informed as soon as an article is published. You can unsubscribe anytime.
---