Flexible and safe – a contradiction in terms?
What safety requirements does an increasingly automated warehouse have, and what hurdles need to be overcome for solutions such as 5G? During 'Conversations at the counter', four experts representing different areas of logistics discuss safety in warehouses and the role played by data networks in this area.
---
The fences have gone. For a long time, robots and automated systems worked in segregated areas, but today they work alongside employees, providing direct assistance in the warehouse. "However, as soon as people and technology work together in the same area, safety systems are needed," explains Andreas Höll, Technical Industry Manager at SICK. Some of these systems have to be individually designed, are costly, and would not be necessary if the warehouse were fully automated. Intralogistics, however, is still a long way from that. The challenge: Many processes are too complex and multifaceted to be automated completely. There are very few warehouses that exclusively store cube-shaped products that can be easily handled by robots. "We aspire to be autonomous, to become autonomous, but you can't replace the human hand that easily," remarks Ansgar Bergmann, Project Manager in the field of technology and innovation.
"Rethinking safety technology"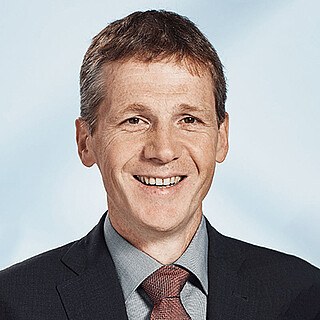 The discussion was part of 'Thesen am Tresen' ('Conversation at the counter'), one of several discussion rounds organised by STILL as part of the German Logistics Congress 2021. In this case it revolved around the topic of safety technology with the key question: how can current systems be improved – and where are they heading? Höll describes the situation as a balancing act when it comes to providing the best possible safety in partially automated warehouses, where human employees are best placed to react to variable processes, but where, as a consequence, unforeseen situations continuously arise. On top of that, logistics service providers need to be able to use equipment flexibly at different locations: "Anything that's built into the ground or bolted down is complicated and complex, and I can't take it with me," explains Erik Wirsing, Vice President Global Innovation at DB Schenker. That quickly drives up costs.
That is why Höll suggests "a complete rethink of safety technology". In the past, safety requirements were often only reactive – every step robots took beyond their boundaries was subsequently met with a new safety measure. This approach must be completely overhauled: "The question should no longer be about how to make individual AGVs safe – the focus should be on the AGV's environment," he explains. Höll would like to see fewer individual components and more holistic concepts that are ultimately tailored to each warehouse. This is a point of view not shared by logistics service provider Wirsing, based on his own experience: "We don't actually want that much custom programming," he says. In his view, the best compromise would be building blocks and components that you could adapt to your own processes: "We need to move away from programming and have more configuration."
---
Software provides more flexibility
According to Bergmann, the key to more custom-fit solutions is software. This is what has recently set things in motion: "Software makes it more flexible." It enables technical solutions such as sensors or vehicles to be adapted to a specific application. Today's fleet management systems are indeed many times more powerful than the first versions of their kind. However, with the increasing use of data, digitalisation and autonomous devices, there is an urgent need for a high-performance, high-speed network. "No AGV can be stopped in time with wireless technology," emphasises Höll.
The answer lies in 5G which has been under discussion for many years, but is still not as advanced as the public debate often makes it seem. "It will also take time to make the networks economically viable," notes Alice Kirchheim, Professor of Logistics Systems Technology at Helmut Schmidt University. What the companies need are so-called 'campus systems', which are networks located on the company premises that are not connected to the public 5G network. These not only allow fast transmissions, but also make it possible, for example, to prioritise the data streams for AGVs. "This would allow us to replace wired safety systems," remarks Kirchheim.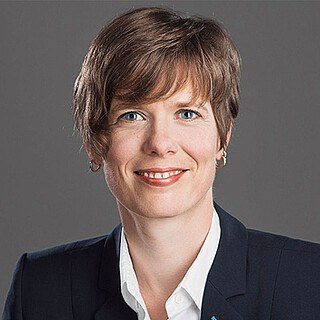 ---
Logistics is system-relevant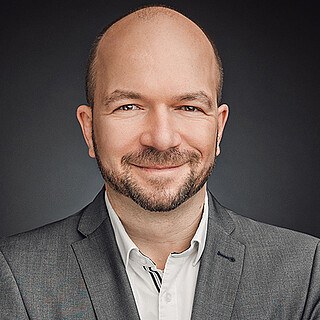 The challenge that this poses: The more data is collected, the more often the question arises as to who stores this information and for what purpose. In Europe in particular, data protection guidelines pose a definite challenge if autonomously operating vehicles are to be trained and improved in an environment where people are present, Bergmann also concedes: "There has been an over-sensitisation," he adds: "Ultimately, however, these systems only work reliably if they have captured a wide range of data."
The strict data protection guidelines in Germany in particular, do however have an advantage, explains Wirsing: "If a product is approved here, it is considered as being particularly secure."

And as soon as it offers a recognisable added value for employees, there is definite movement. During the pandemic, for example, many warehouse employees were equipped with motion sensors to identify contacts in the event of an infection. "This meant you didn't have to send the whole shift home," explains Wirsing. Moreover, data security is, after all, a security consideration in the truest sense of the word. Targeted hacker attacks on networked systems are increasing every year, and if a single area no longer functions, the entire system is quickly paralysed. "Then trucks, trains and planes are at a standstill," Wirsing says. He adds, "that is when everyone realises how important logistics is to the entire system."
---
We mustn't wait too long
Autonomous vehicles and robotics applications are feasible and benefit from innovations in network technology, but the fundamental problem of humans and machines working alongside one another remains: the more variable the factors, the more complex the challenge for safety concepts. At the same time, however, Bergmann warns against waiting until fully automated systems have been perfected before automating the warehouse. "If we wait until then, we will lose out on a lot of experience," he says, as he appeals to customers: "Push us as early as possible – even if it's just for partial automation!"
---
The recording of the STILL Logistics Talk
Are you interested in other panel discussions on current trends and topics? We have compiled all the recordings of the STILL Logistics Talk "Theses at the Counter" for you here on our website.
Comments
No comments
Subscribe to the blog !
Be informed as soon as an article is published. You can unsubscribe anytime.
---