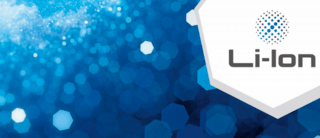 Plug-in forklifts harnessing Li-ion technology
Lithium-ion batteries and rapid partial charging are increasing the availability of trucks during shifts and opening up new opportunities for optimising their working time. The impact is even greater in the case of vehicles with an integrated charger.
Batteries equipped with lithium-ion technology differ from their lead-acid counterparts in several ways: not only do they last longer and charge more energy-efficiently, they also lack the "memory effect". With no need to carry out a full charging cycle, battery power can be topped up while the operator is taking short breaks. At the same time, the built-in charger means this can be done quickly and easily wherever there is a plug socket with the right voltage. It is becoming possible to fit lithium-ion batteries with integrated chargers to an increasingly wide range of trucks. But what types of vehicle is this solution already available for?
Lift trucks with a drawbar
The ECH 15, a drawbar-guided lift truck with a rated working load of 1.5 t, is the first model from STILL Poland to come equipped with a lithium-ion battery and integrated charger as standard. Its energy consumption is 0.239 kW/h and it is available with a 48 V battery with a capacity of up to 30 Ah, enabling up to five hours' continuous operation. A display screen keeps the operator updated on the battery status, allowing energy levels to be managed and the partial charge cycle fine-tuned. The ECH 15 is ideal for high-intensity work on account of its above-average level of availability at all times.
Double-pallet stacker trucks
STILL Poland's range of double-pallet trucks with integrated lithium-ion battery chargers includes the option of double-pallet trucks with fixed and fold-out operator platforms: the EXD-S and EXD-SF. These compact vehicles are particularly well-suited to transporting pallets over medium and long distances. The drawbar-guided double-pallet trucks in the EXD 18-20 range are perfect for getting HGVs unloaded quickly. They can be equipped with an integrated charger that prevents them from starting up unexpectedly before charging has finished.
Lift trucks with an operator platform
Lift trucks with either a fixed or a fold-out operator platform are available as options, both fitted with an integrated charger for Li-ion batteries: the EXD-S and EXH-SF. Their powerful motors allow them to move swiftly and safely on ramps, while their rapid partial loading guarantees a high level of availability throughout every shift. The models equipped with a lithium-ion battery can add as much as 50 per cent charge in 30 minutes and take just 1.5 hours to recharge fully.
Electric tractors
As an option, the LTX series tractors are also available with an integrated charger and lithium-ion battery with a capacity of up to 410 Ah: these are the LTX 50 and LTX-T 06, which can pull 5 t. Fast partial charging makes them efficient to use in multi-shift operations, while their energy consumption of max. 4.3 kWh/h guarantees a high degree of productivity.
Electric forklifts
The RX 20, STILL's flagship electric forklift with a rated working load of 2 t, can be fitted with an integrated charger and a 1:1 replaceable Li-Ion battery. A display screen that predicts energy consumption and the remaining driving time based on the truck's current state of charge allows its work cycle to be planned precisely and its use optimised throughout the day. When combined with the customisable driving programmes and sprint mode supplied as standard, these tools make the RX 20 one of the most versatile, easy-to-use, convenient and affordable solutions in its class.
Order-picking trucks
Every model in the OPX series of horizontal order-picking trucks is available with a compartment for lithium-ion batteries up to 410 Ah. Various charging options can be chosen depending on the operators' preferences and the particular features of the operating environment: changing the battery from the side, changing it using a lift or hoist, or charging it in situ using the built-in charger. A version fitted with a tray adapter for batteries from other manufacturers is also available if required. The STILL OPX order-picking trucks offer operators complete freedom to adapt their battery handling to suit their specific needs.
Contact request
Subscribe to the blog !
Be informed as soon as an article is published. You can unsubscribe anytime.
---